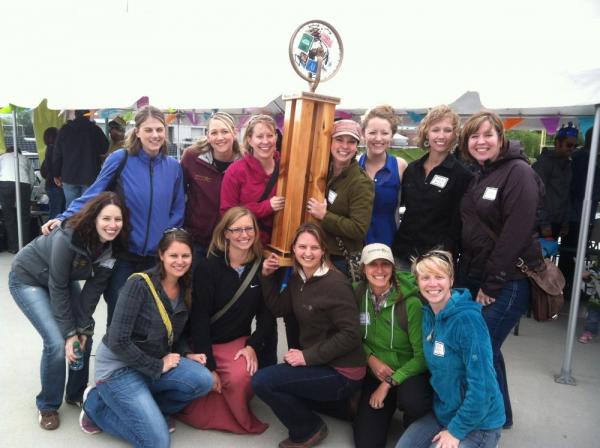 We did it. . . Again! For the second year in a row, our staff has bused, biked, walked, and carpooled our way to winning the sustainable commuting award during
Bike Walk Bus Week
for 2012. This annual Missoula event is a competition between businesses in our community sponsored by
Missoula In Motion
which supports healthy transportation practices.
Of course, practice makes perfect. So that's what we did in the time leading up to the event! We organized a little friendly (but highly competitive) interoffice contest to see who's team could get the highest percent participation. Throughout the year Adventure Life also encourages alternatives through our Sustainable Commuting Program which offers bus ticket reimbursements & route planning, carpool coordinating, and bike gear incentives to employees.
The weather this year did not provide any incentive once again. It seems to be a long standing agreement between us and Mother Nature. As soon as Bike Walk Bus Week comes around, the sun disappears and the wind, rain, and sleet come out to play. We enjoy a challenge though! So this added obstacle was nimbly sidestepped by our adventurous staff of problem-solvers.
The crowning ceremony took place May 24th with our local Osprey baseball stadium hosting the event. Check out our slideshow of the event
here
. Businesses large and small came out to enjoy the good food and great company. When our category was announced, we flooded the stage to claim our prize.
A big "Thank You" to Missoula in Motion for coordinating this event and helping us to become sustainable commuting advocates in our local community. "Job well done!" to all the businesses who participated and we'll see you around next year! Game on!