We always like to think that our trips are life-changing -- but even we couldn't have guessed how one
Antarctica adventure
would completely transform the life of one of our travelers. Adventure Life traveler, Kendra Gonnerman, contacted us last week with the following message.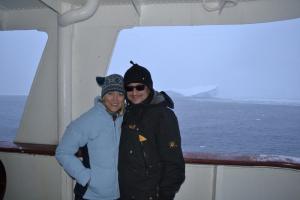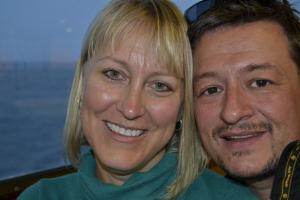 Dear Adventure Life,

I have been wanting to write this story and let you know how one trip can change a life forever. In January, I journeyed on an Antarctica cruise to pass the Polar Circle and fulfill a lifelong dream: to step on every continent. This trip was booked last July and this was during a big move in my life -- moving from Malaysia to Brazil. I knew I was going to Antarctica even before I had even moved or stepped in Brazil. When I got to my new job, everyone was in awe that I was ready with my first big adventure and this was a big one. I just didn't know how important and life changing this trip would be for me.

At the beginning of the trip, we thought it would take 3 days to get to touch land, but it really took 5 days. It took many days to reach the Antarctic Circle, because the different straits we were trying to get through stopped us with too much ice and we had to turn around a few times. I am thankful for these extra days because I met an incredible man and fell in love. Ok, maybe not at first and things have happened since. As we crossed the Antarctic Circle the night that we first talked, there was magic in the air. We went outside in the snow and had our first kiss.

He is from Austria and was traveling from Alaska to Ushuaia on his motorcycle. He journeyed for 2 years and by chance, happened upon the boat by a last minute reservation. It was as if it was meant to be.

After getting off the boat, we kept in touch through emails, Skype and writing letters. We met up in Buenos Aires, Sao Paulo, Iguazu Falls, Arizona, and Austria.

Through this time together, we have fallen in love and we are going to get married in November. Even more of a gift is that we are having a baby boy in January! Almost to a year of when we met.

I wanted to share with you how this trip has changed my life and I wanted to thank you for helping me get on this trip.

Best wishes and hope that as a family we can take another trip with you in the future (even from Austria!)

Sincerely,
Kendra Gonnerman
Congratulations Kendra and Josua! We are thrilled to play a little role in this polar love story. We may have to consider adding "match-maker" to our list of specialties...