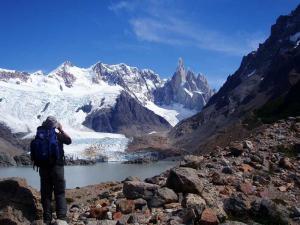 UPDATE: As of Dec. 20, 2009, Argentina now charges a reciprocity fee.
Click here for details.
Great news from our affiliates in Argentina:  
The announcement of charging a reciprocity fee to passengers was rejected. As a consequence of the pressure of the tourist sector, the decision to implement it has been "frozen." - Kallpa
In other words, Argentina is not implementing the visa reciprocity fee at this point for US citizens. I'll keep you posted of any changes. For additional requirements for travel to Argentina visit the
US Department of State's
website.
Why I love Argentina:
Argentina travel
differs region-to-region, offering a diverse landscape of glaciers, fjords, inlets, lakes, forests, and desert. Northern Argentina showcases excellent trekking through rocky landforms and deep gorges, and the thunderous
Iguazu Falls
which cascades through lush subtropical rainforest. In southern Argentina, meet the awe-inspiring scenery of the end of the world, its colorful port towns, verdant fjords, and rugged, glacier-topped mountains. The celebrated city of Buenos Aires offers an European-flavor, fantastic local wines, and a livelihood captured in the iconic dance, the
tango
.
Frankly, I love it even more, now that the proposed visa reciprocity fee has been rejected...