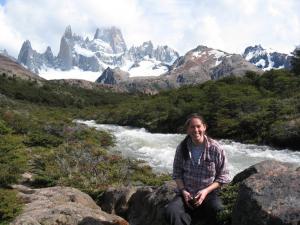 ***PLEASE NOTE: AS OF MARCH 24, 2016, ALL US CITIZENS AND ARGENTINIAN-BORN US CITIZENS NO LONGER NEED TO PAY THE RECIPROCITY FEE TO VISIT ARGENTINA FOR TOURISM.***
On December 20th, the government of Argentina will start charging a "reciprocity fee" for travelers entering the country through Buenos Aires international airport (Ezeiza). At this point, travelers entering Argentina by going overland or by ship are not required to pay this fee.
This fee only applies to citizens of the United States, Canada, and Australia. Each travelers has to pay the following amount:
United States: $131
Canada: $70
Australia: $100
This can be paid in U.S. Dollars, Argentine Pesos, travelers checks, or credit card. The payment of this fee is NOT for a visa, as travelers from the United States, Canada, and Australia do not need a visa if on vacation. You can see more information by going to the
Argentine Ministry of Interior's site.
For additional requirements for travel to Argentina visit the
US Department of State's
website.
***PLEASE NOTE: AS OF MARCH 24, 2016, ALL US CITIZENS AND ARGENTINIAN-BORN US CITIZENS NO LONGER NEED TO PAY THE RECIPROCITY FEE TO VISIT ARGENTINA FOR TOURISM.***