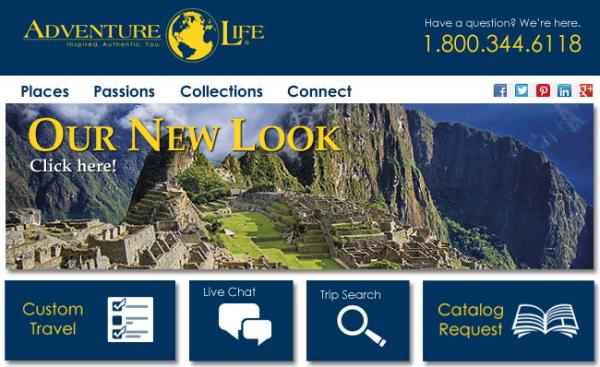 Have you seen the new look of
Adventure Life
? Check it out! It's mobile-friendly, bursting with eye-candy and full of great new features to make it easier than ever to find, plan & book your next great adventure. To celebrate our new website, we're discounting a different trip each week - savings of up to 50%! Departures from our following six favorites will be offered:
Galapagos tours
,
Antarctica cruises
,
Patagonia hiking tours
,
Peru tours
,
Costa Rica family adventures
,
Amazon tours
. To find the latest discount, Google the above destinations plus 'Adventure Life' each week through September or subscribe to our
e-newsletter
to get the announcements each Wednesday. We kicked-off our "Celebration Savings" with a 40% discounted Galapagos tour. Want to take advantage of this Galapagos discount? Here's how:
1. Google "Galapagos Tours Adventure Life" or click here. 2. Find our Galapagos Tours page and click. 3. Find the trip discount called "Celebration Savings." 4. Call us. Book. Save. Enjoy your Galapagos trip!