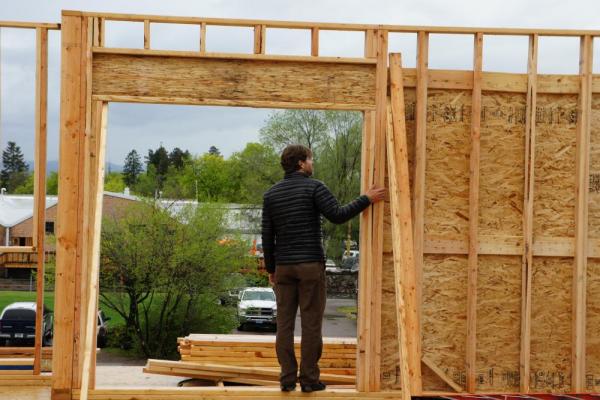 It's true! Spring showers do bring May flowers. Summer is here, and our new Adventure Life office building continues to grow alongside the lush green grass in our backyards.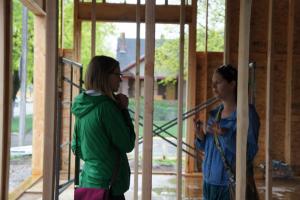 Recently, the
Adventure Life crew
took a tour of our new home-to-be, but not before the rain was finished washing away all the dreariness of the winter months behind us. Our tour guide, Brian, took us through the building as the rain trickled down outside. The center of the first floor is still open for offices but the surrounding walls were up on all sides. We toured the front room of the building where another Missoula business will take up residence. I'm keeping my fingers crossed for a coffee shop.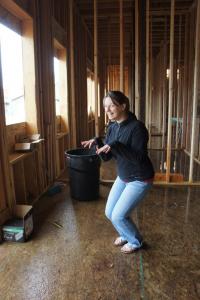 As we continued our walking tour, Brian pointed out our offices on the right and the left. We each were able to "sit" in our offices and imagine the finished walls around us. It is one thing to look at the plans but quite another to actually see it forming around you. My favorite part (I'm a little biased as the Office Manager!) had to be the copy center which sits directly behind my desk at reception. We ventured downstairs to see the break room/yoga studio and off to the left another room for bike storage, which everyone is excited to use. They seem to have thought of everything in the building design.
The conclusion of our tour took us to the top of the building where we looked out over our beautiful Missoula community in the rain. Take a walk with us through the building on our
slideshow tour
. Stay tuned for more updates as we usher in summer for the month of June.