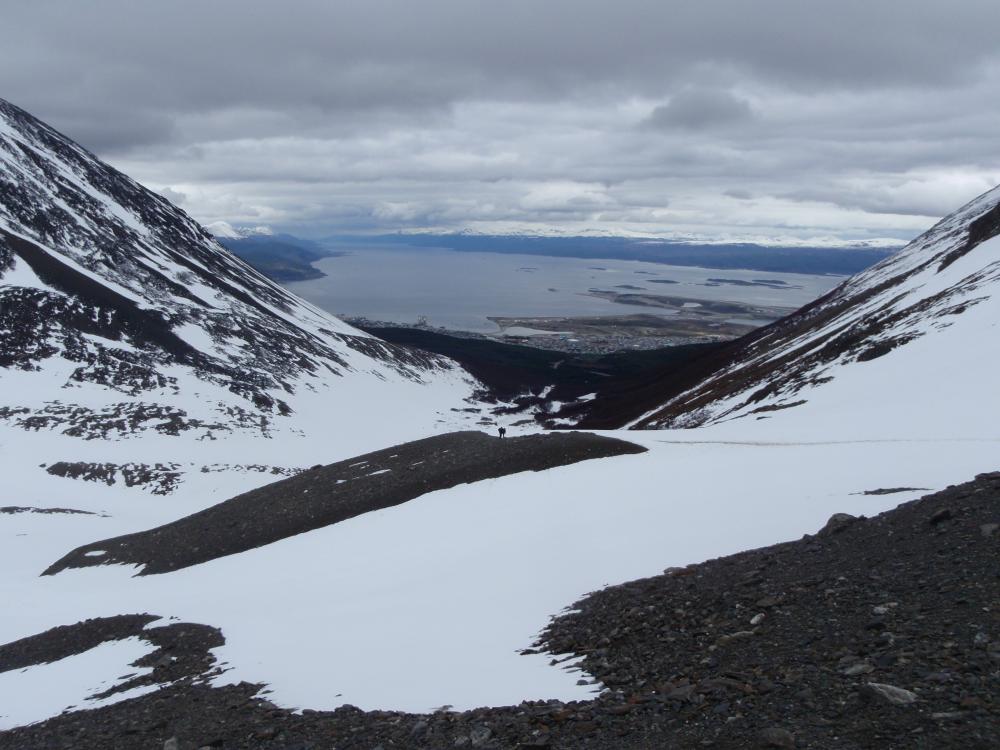 As of 7PM Ushuaia time, the Kapitan Khlibnikov remains trapped in the ice near Snow Hill - making it 6 days, I believe, of being stuck. In the mean time, I continue to explore Ushuaia. Today and yesterday, I hiked up snowy slopes behind my hotel. The views were fantastic, seeing far out into the Beagle Channel and the surrounding mountains.
Tomorrow, it's off to Gable island with our local outfitter and Friday is a 30 km mountain bike ride. Saturday's activity....? I have no idea, as we're beginning to exhaust options around this coastal city.
We are expecting to board the Khlebnikov on Saturday evening, at best, and quite possibly Sunday.