Boarding the S.S. Legacy in Portland felt a little like stepping back in time. Despite being recently refurbished, the Legacy was designed with history in mind. The stunning replica of an early Victorian steamer, I marveled at the woodwork and details as I first wandered around to gain my bearings.
From her carved wooden bar in the main common area to the Pesky Barnacle, a whiskey bar tucked away at the back of the dining room to the piano which graced the wall next to the espresso machine (very important), the ship provided the perfect setting in which to explore the legendary Columbia River. Quaint and comfortable, it was always nice to return 'home' at the end of the day and either snuggle up with a book or DVD from the ship's library, settle in with a drink from the bar, or soak up the evening in one of the ship's two hot tubs.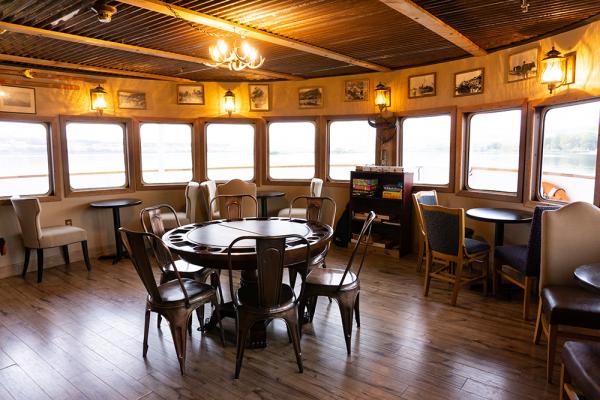 I found our cabin to be surprisingly large for a ship of only 88 passengers, the fitness area simple but equipped with what I needed, and the entire staff enthusiastic and eager to make our trip the best that it could be.
Fun fact: the S.S. Legacy is a record holder in the Guiness Book of World Records. For what, you ask? It boasts the world record for having the largest pair of googly eyes. Yes. Googly eyes. 48.06 inches worth. Really. They were measured and verified by two engineers and a lawyer. Unfortunately they have since been removed but if you really don't believe me, check it out
here
.