Have questions? We're here.

Get inspired by the possibilities.
Build your ideal trip.
Ohio River Exploration
Louisville to Pittsburgh - Example 9 Day Cruise aboard American Queen
Immerse yourself in the charm of small-town Americana culture on this 9-day Ohio River cruise aboard American Queen. Set off from Louisville, Kentucky after experiencing the city's local culture, tasting locally-made bourbon, and wandering its quirky streets. Stroll through Cincinnati, Ohio, a city known as the birthplace of baseball. Get a taste of its signature chili, relax in a local park, and explore the compact riverside downtown. Stop in small port cities to discover their individual charms, from the opera-rich culture of Maysville, Kentucky, to the paranormal stories of Point Pleasant, West Virginia, to the historic homes and museums of Marietta, Ohio. Your journey concludes in Pittsburgh, Pennsylvania, itself a city rich in history, industry, and distinctive local culture.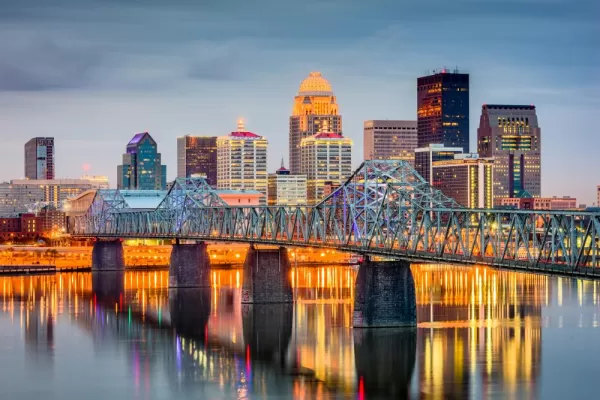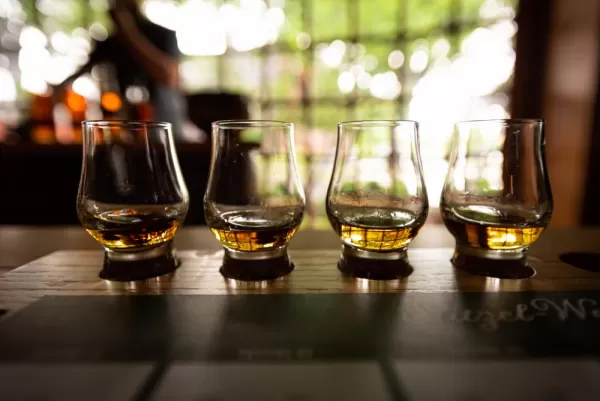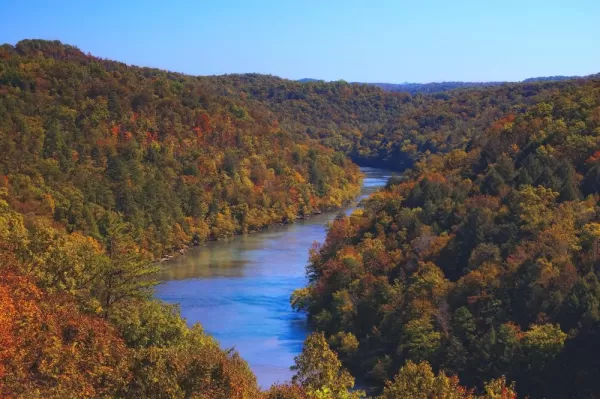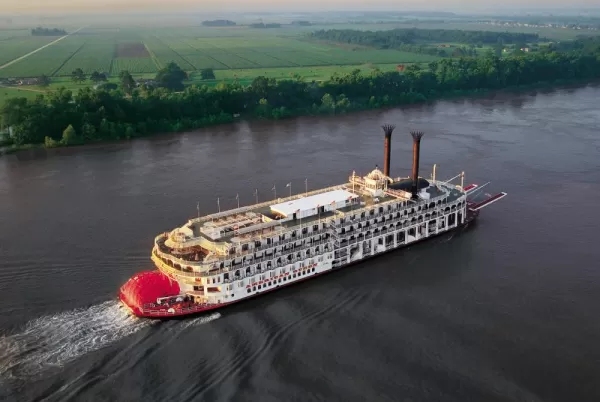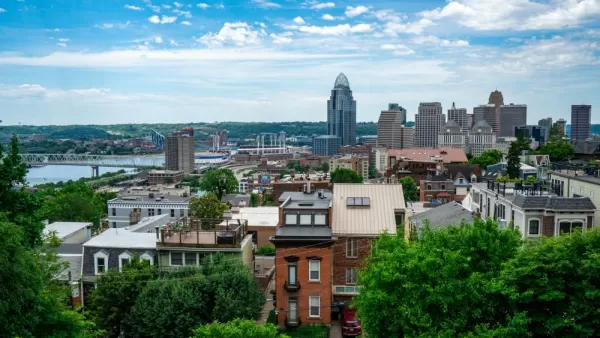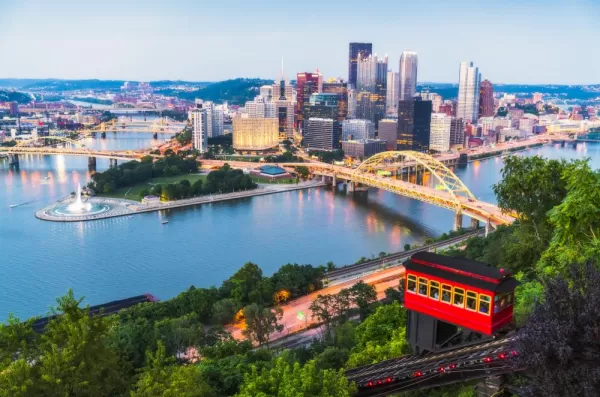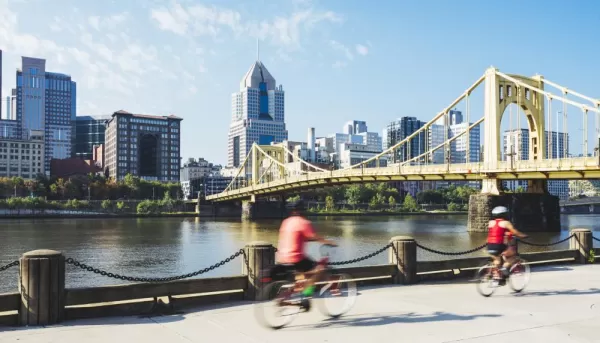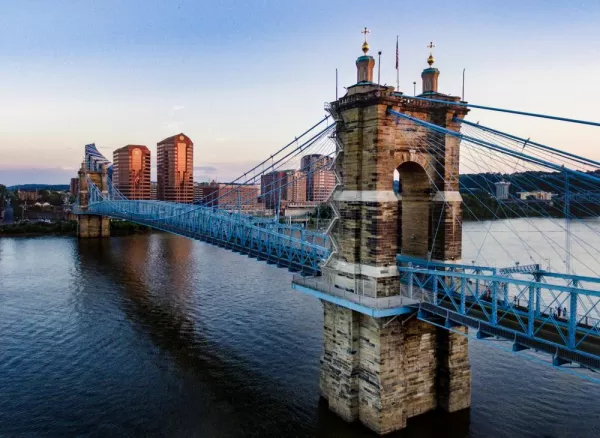 Sip cocktails made with local Kentucky bourbon in Louisville
Explore the beautiful parks and sample the signature cuisine of Cincinnati
Enjoy the diversity of art and live music in Maysville
Learn about WWII history and paranormal local legends in Point Pleasant, WV
Indiana
Kentucky
Madison
Marietta
Maysville
Pennsylvania
Point Pleasant
West Virginia
Full Itinerary
Expand All
Day 1: Louisville, Kentucky
Enjoy your complimentary stay at the pre-cruise hotel. The evening is yours to become acquainted with the city. Our Hospitality Desk will be located in the hotel, and our friendly staff can assist with everything from general questions about your upcoming voyage to reserving premium experiences. Both American Queen Steamboat Company and local representatives will be readily available to provide you with dining, entertainment and sightseeing options to maximize your time here.
Day 2: Louisville, Kentucky | Embark
This authentically quirky port is a muse to artisans of mixed mediums – from sidewalk chalk to street fare – and home to cultural diversity that quickly captivates the heart of its visitors. The local tradition that lives within images of Derby hats, Old-Fashioned cocktails and the 120-foot Louisville Slugger that towers over the friendly city is better lived than seen. Explore the red penguin-peppered Main Street. Embrace oddity. Experience Louisville.
Day 3: Madison, Indiana
1 Breakfast, 1 Lunch, 1 Dinner
Tucked away between Cincinnati and Louisville is Madison, a quaint river town rich in character. This charismatic port flaunts its personality throughout the streets, where a 130-block historic district showcases its collection of classic architectural artistry. Admire the antique machinery at the Schroeder House, or an example of fine craftsmanship at the Lanier Mansion State Historic Site. The downtown shopping district is a unique showcase of unbeatable hospitality, with each shop locally owned and operated. Madison's heritage is woven into every stop, ensuring a glimpse of beauty and history. Join us to discover all the hidden treasures of Madison.
Day 4: Cincinnati, Ohio
1 Breakfast, 1 Lunch, 1 Dinner
Take a stroll through Cincinnati – the birthplace of baseball and its own distinctive chili recipe. The city is filled with downtown destinations that flaunt shops and amenities. Bound by the many parks; each district has its own personality, and you can meet them all – because the city's compact downtown is anchored to the river, where our guests meet the shore. New hotspots and long-lasting classics give this oasis of commerce its colorful character. Seize the day in this old-fashioned urban jewel in Ohio.
Day 5: Maysville, Kentucky
1 Breakfast, 1 Lunch, 1 Dinner
Maysville's heightened passion for diversity of art and live entertainment proves that as long there is a story to be told, it will flourish. A flick of fate's baton sprung an ensemble of award-winning theaters, visual arts and historic landmarks that play harmony for the pace of life here. Its long-standing romance with opera – embodied in the 1889 Washington Opera House – serves as a heightened, multisensory means of introducing visitors to beautiful yet complicated truths about humanity. Join us as Maysville sets the stage for the traditional overtures and eccentric interludes of life.
Day 6: Point Pleasant, West Virginia
1 Breakfast, 1 Lunch, 1 Dinner
Learn of river life, great floods, boat construction, sternwheel steamers, river disasters and the local river industry's contribution to World War II at the Point Pleasant River Museum. Widely recognized for the 1967 collapse of the Silver Bridge, this sleepy river town became a focal point of paranormal enthusiasts in search of Mothman, a creature said to inhabit an abandoned TNT factory from World War II.
Day 7: Marietta, Ohio
1 Breakfast, 1 Lunch, 1 Dinner
Marietta vaunts a stout mix of museums, walking tours and historic sites to broaden the landscape of the mind. Take part in a farmers' market and ghost stories alike as you wander the town. Shaded, hand-laid brick streets pervade its charm, and fringing them are dollhouse homes featuring stained glass, intricate woodwork, lofty towers and ornate turrets. All that and more plays a vital role in the visual and spiritual pleasantries of this place. The past fuels the present, keeping pace and pushing forward with the same gusto as the paddlewheel.
Day 8: River Cruising
1 Breakfast, 1 Lunch, 1 Dinner
Watch small river towns and lush landscapes slowly become lost in the horizon as sunlight plays upon the deck. Take hold of a literary classic, curl up on a plush chair in a cozy corner and relish in the moment of tranquility. Experience the fulfillment that river cruising offers.
Day 9: Pittsburgh, Pennsylvania | Disembark
As the journey concludes, there are other opportunities for you to take in the town. Enjoy the city at your leisure, or consider an airport transfer.
Dates & Prices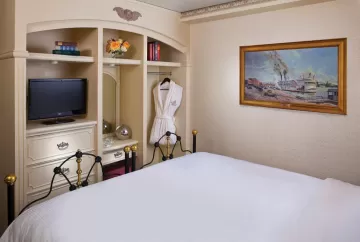 Surrounded by wonderful period details, accompanied by every modern convenience, these cozy havens will make your cares disappear. Ample shelving and storage spaces keep necessities out of the way yet easily accessible. Has 132 sq. ft..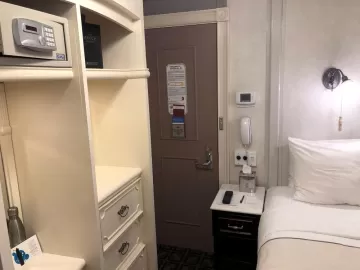 These intimate cabins with ample storage space are slightly scaled down to accommodate the independent traveler, and feature a single bed. Has 80 sq. ft.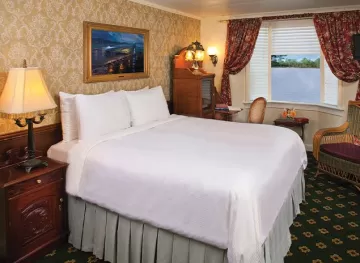 An expansive bay window overlooking the scenery of America's heartland is the main draw of this spacious category. Curl up in front of the window with a new novel, and savor a moment that belongs to only you. Has 190 sq. ft. with bay window.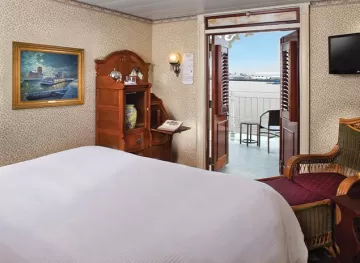 Open your French doors, and enjoy the fresh air. Sit on the deck outside your stateroom, and take in the gently changing views of the landscape, or indulge in a leisurely morning in bed with room service Has 140-160 sq. ft. with open veranda.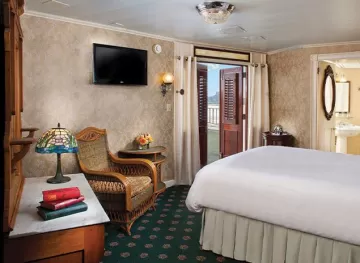 Can you imagine opening French doors to a sweeping river vista and the sweet scent of magnolia trees? Sit on the deck outside your stateroom and greet early-morning strollers, relax in bed with your favorite book or soak in a hot bath. Has 190-205 sq. ft. with open veranda.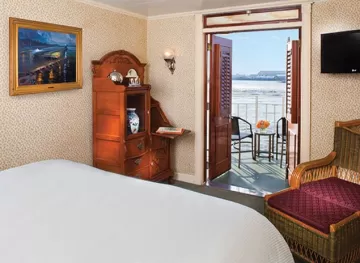 With a private veranda, these staterooms are so enjoyable that you might decide to extend your journey. Relax in a cozy armchair and enjoy the view as you anticipate the activities of the day. Has 190 sq. ft. with 40-sq.-ft. private veranda.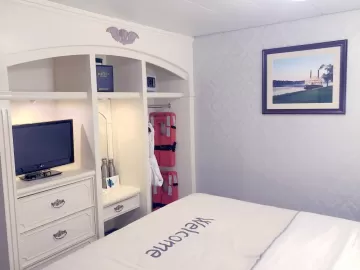 Greet the day in your cozy stateroom, relaxing before breakfast, or simply enjoy a leisurely morning in bed with room service. Has 140 sq. ft.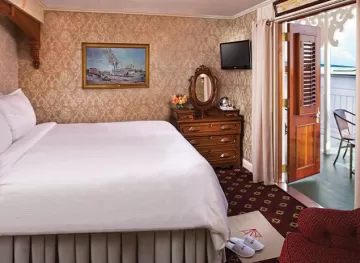 Settle into your sitting area, open the French doors to the deck, and greet the day as the banks of the river majestically slip by. Some staterooms in this category offer a view of the paddlewheel, while others provide expansive views of America's heartland. Has 210 sq. ft. with open veranda.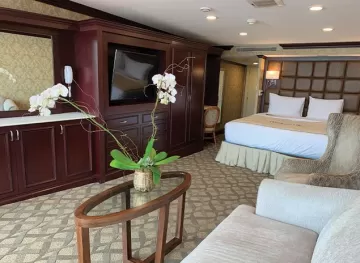 These spacious retreats offer unmatched views, each with a 6-foot-square viewing window that overlooks the paddlewheel, for a truly authentic steam boating experience. Stateroom 383: 342 sq. ft. Staterooms 385 and 386: 302 sq. ft.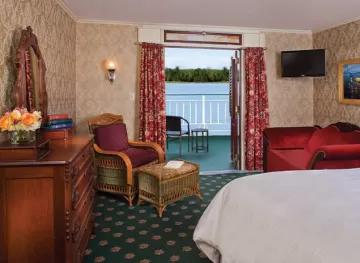 You will feel right at home on the river in our magnificent suites. Indulge in a soothing soak in your tub, then retire to your cozy armchair or sofa, prop your feet up on the ottoman and read through the River Times – our daily program – to discover the delights that await. Has 230 sq. ft. with open veranda.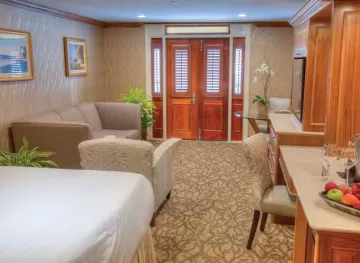 Our spacious, elegant suites are furnished to provide the warm ambiance of a fine Southern estate. Open your French doors and delight in sweeping river views as you sip a beverage and share conversation in your cozy sitting area. These suites are the ideal choice for family and friends vacationing together. 353-363 sq. ft. with private or open veranda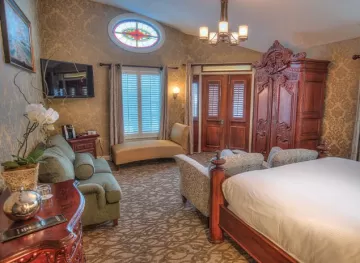 Open French doors and step out onto your veranda to unwind on your amply furnished patio. Adorned with 11- foot vaulted ceilings, overhead lighting and a cozy interior lounging area with a sofa-bed and cocktail tables, these expansive suites can accommodate up to three guests, and epitomize luxurious river cruising. 348 sq. ft. with 690-sq.-ft. exclusive veranda
Notes
Inclusions
Pre-cruise hotel night stay in the embarkation city
Included Hop-on/Hop-off Shore Ex on all ports of call (except embark, disembark ports) on AQSC cruises. Traditional shore excursion program on the VCL ships. Premium shore excursions available at an extra charge
Unlimited beverages including world-class wine lists, top-shelf spirits, local craft beers and specialty coffees
All meals including fresh lobster and USDA Prime Beef available every night
24-Hour in-room dining
Unlimited WiFi
Live, Daily Entertainment and Enrichment
Exclusions
Port fees
Gratuities
Premium and Connoisseur Beverage Packages
Premium Shore Excursions
Air
United States Travel Links
Inquire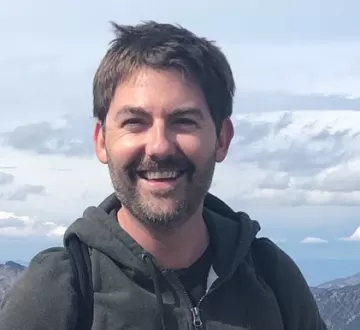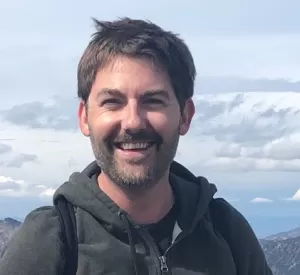 We Love to Talk Travel
Call
1.800.344.6118
or
Chat Now
This was our first trip to South America and we were a little nervous. But Adventure Life made things so easy! All our questions were answered before we left, and our guide, Vidal, was amazing! He gave us enough space to explore without rushing us along. He also knew where the best picture taking opportunities were, which was great.
Lindsay Gompf
United States Travel Guide
Favorite United States Tours & Cruises