As if the excursions we took each day were not enough to make the trip fabulous, anytime we stopped, we had a plethora of water activities to choose from.  For many of the snorkeling trips, you could travel to the spots by panga, or you could kayak there!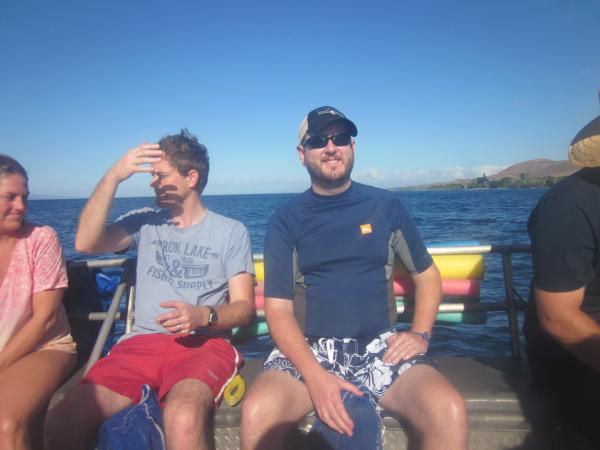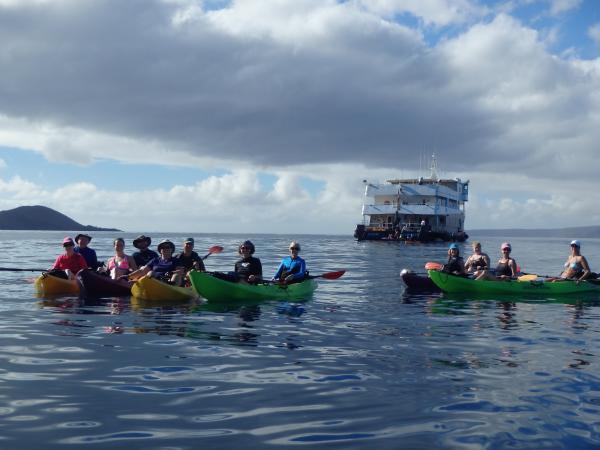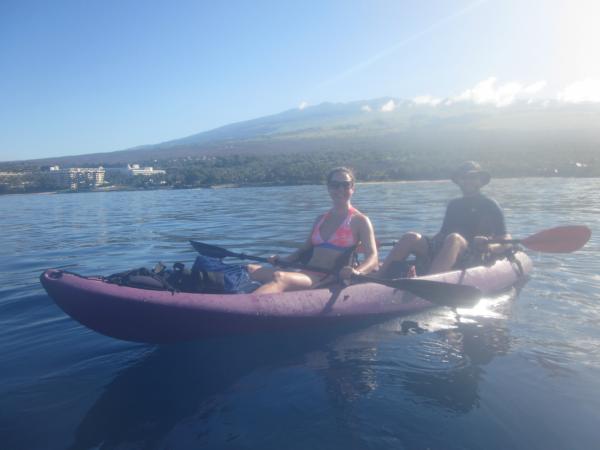 We had a chance to try stand-up paddle boarding, which was much more challenging than I would have thought (and doing it in an area where there was a shark attack the week prior added a whole new level of motivation for staying upright!)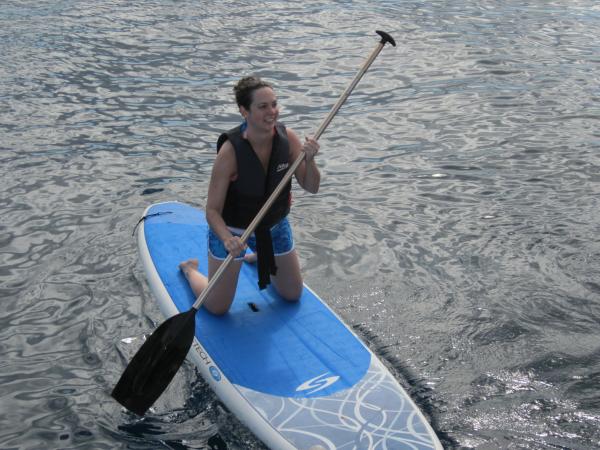 I finally got the hang of it! (Kepler never made it up!)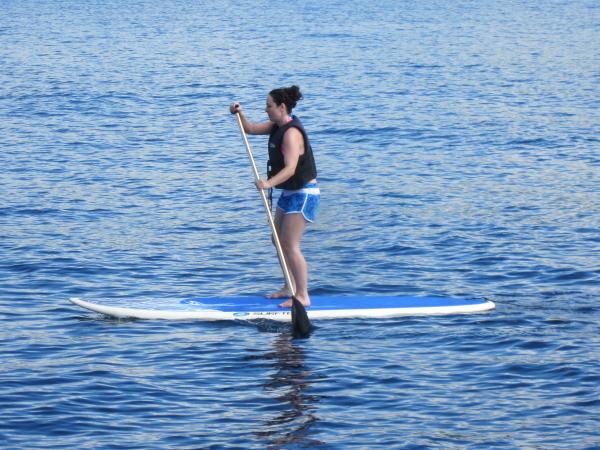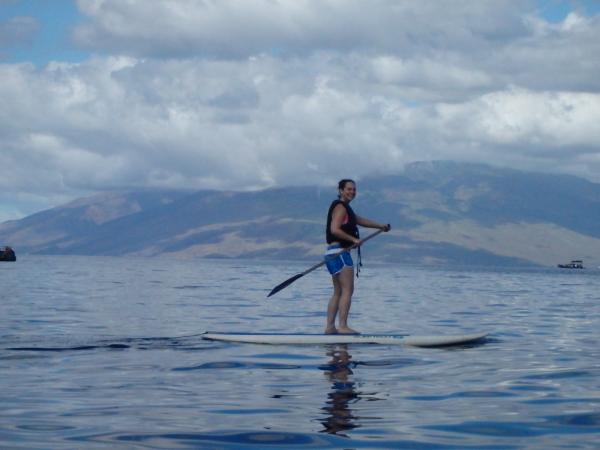 We got to try the local outrigger canoes too!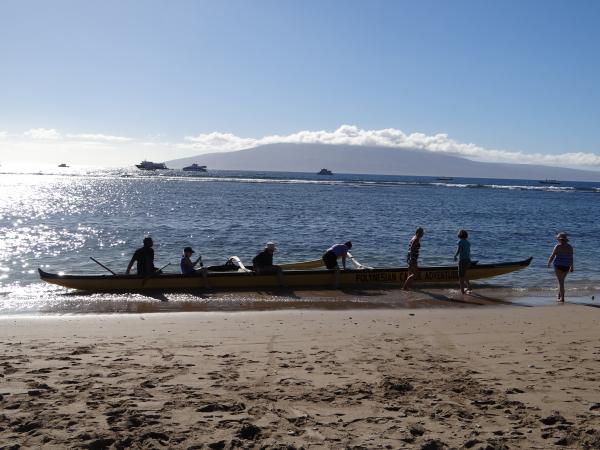 And the double hull outriggers.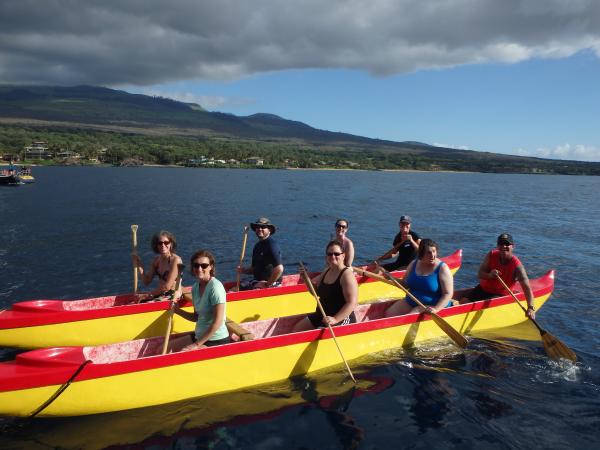 At one of our stops, we had the chance to try wake boarding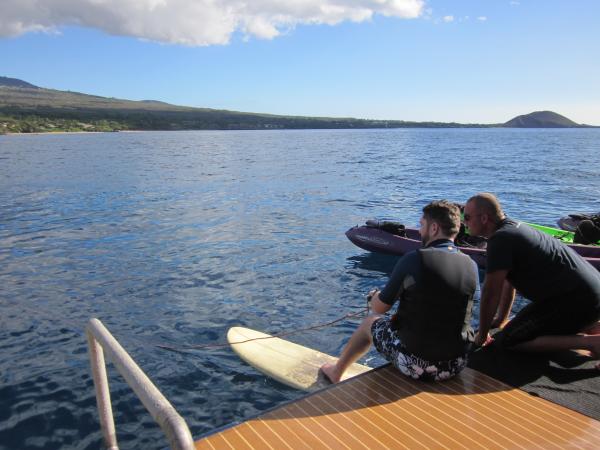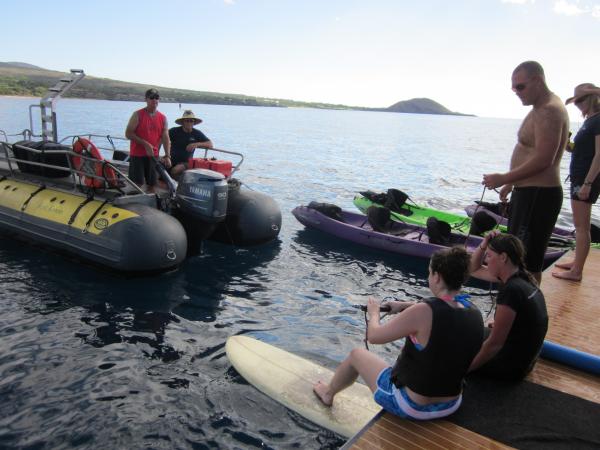 I was one of the few who was able to get up on the board!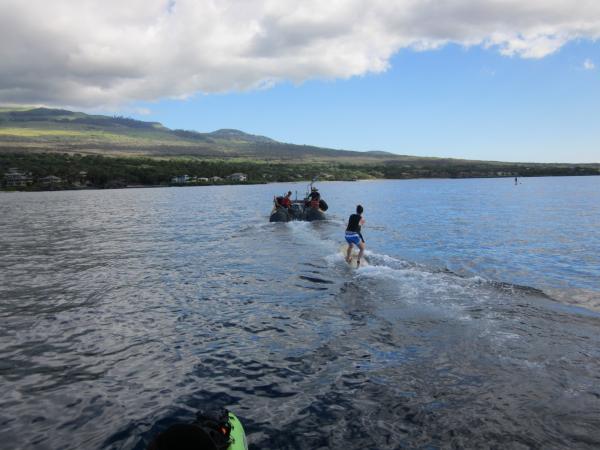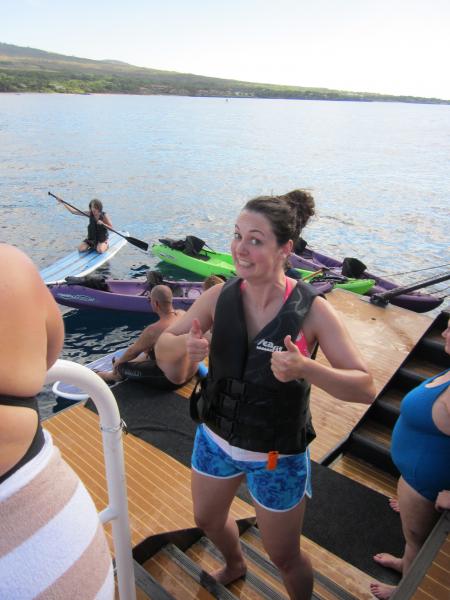 You could not get bored on this trip unless you were really trying!