When to Visit Ethiopia?
The best time to visit
Ethiopia
is
between October and Ma
y. During this time, you'll find warm, dry, and sunny weather perfect for hiking, wildlife viewing, and sightseeing throughout most of the country. Keep in mind that these months are also peak season for
Ethiopia tours
, which means higher costs and crowded tourist spots. Visitors on a budget may prefer to travel during the rainy season when prices are significantly lower.
Located near the equator, this beautiful country in
Africa
has a reasonably mild climate that makes for a fantastic year-round destination. Seasons in Ethiopia boil down to
the dry season (October to May) and wet season (June to September)
, with the most rain falling in June, July, and August.
The dry season's weather allows for the biggest
Ethiopian festivals
, such as the famed Timkat, to take place during this time. Don't be too discouraged by the rainy season, though. Downpours usually come in short bursts, so traveling is still possible, especially as the rains taper out in September. Additionally, the landscapes are lusher and greener during these months.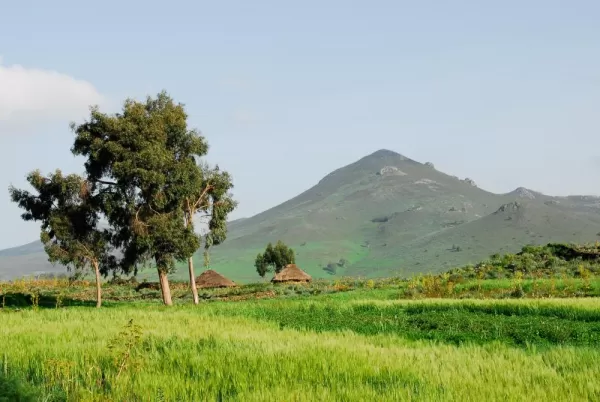 At a Glance
Dry Season:
October-May
Rainy Season:
June-September
High Season:
December-March
Shoulder Season:
October-November, April-May
Low Season:
June-September
Ethiopia's topography is quite dramatic. It is home to both towering mountains and the lowest place on the African continent (Danakil Depression).
The central highlands have a more temperate climate, while the lower parts in the eastern and southern regions tend to be hotter and drier. In the western lowlands, the climate is hot and wet. Meanwhile, rains come in two separate seasons in
Omo Valley
. Find out when to travel and where with our summary below.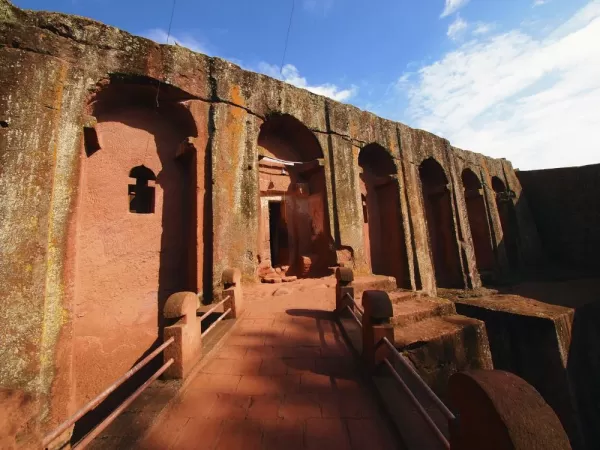 Best Time to Visit Danakil Depression
The other-worldly Danakil Depression is one of the hottest places on Earth, with average temperatures of approximately 120°F (49°C) for most of the year.
As temperatures in the Danakil Desert cool down from
November to January,
it's best to travel during these months to avoid the scorching heat. This is also a good time to go to the
Great Rift Valley
and the
Bale Mountains National Park
.

Best Time to Tour the Historic Route
The Historic Route takes travelers through some of the most important hotspots in Ethiopia, like
Addis Ababa
,
Bahir Dar
, Lake Tana, and the
Simien Mountains National Park
, among others.
Peak season for these areas takes place from
October to March,
after the rainy season.
But traveling in the wet season has its advantages, asrain showers keep the landscapes fresh, green, and all the more impressive. Discounted prices are available during these months and fewer travelers are around, particularly in
Lalibela
. Don't fret about the downpours as, most days, you'll do just fine with an umbrella in hand.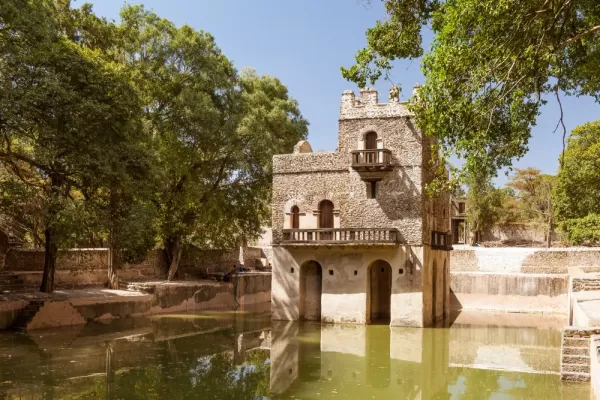 Best Time to Go to the Simien Mountains
With spectacular scenery, vibrant wildlife, and one of the highest peaks in Africa, this sprawling mountain range is a favorite of outdoor lovers visiting Ethiopia. As the rainy season in this region ends slightly earlier than in the rest of the country, the best time to trek the
Simien Mountains
is from
September to November.
Fresh off the rainy season, everything is lush, green, and extra stunning. Wildflowers are in full bloom in October, and the area is still relatively dust-free due to recent rains.
Best Time to Visit the Omo Valley
The remote
Omo River region
follows a weather pattern that is slightly different from other parts of Ethiopia. Rain showers start in March or April through June, then a second rainy season comes for a brief period in October.
Avoid traveling during these months as road flooding and blockages make access virtually impossible. Instead, set off on a South Omo Valley adventure
between August and October, or December and January
, when there's milder weather and little rainfall.
Best Time to Go to Ethiopia for Festivals
The dry season is the ideal time to soak up the vibrance of local festivals, including Timkat.
Leddet, Ethiopian Christmas, is usually celebrated on
January 6 or 7,
an includes music and dancing. Locals will dress in white for church services and the ensuing festivities.
Timkat, also known as the Ethiopian Epiphany or the Feast of Epiphany, on
January 12
. This 1,000-year-old festival features plenty of food, music, dancing, and colorful processions, especially in hotspots like Addis Ababa, Lalibela, and Gondar. Book early to secure accommodations during this week.
Meskel is a holiday in remembrance of Saint Helena's discovery of the Holy Cross and takes place on
September 27 or 28
. Celebrations are held at Meskel Square in Addis Ababa.
Need further assistance? Contact our
Adventure Life Africa experts
to learn more about traveling to Ethiopia.