The London-based merchant Anthony de la Roche is credited with the first sighting of South Georgia (by European explorers) in 1675. Early maps thereafter called it "Roche Island". The famous Captain James Cook was the first documented explorer to land on the island, in 1775. He dubbed the island "not worth the discovery", yet mapped and surveyed it anyway. He claimed it for Great Britain, and renamed it the Isle of George for British King George III. A system for the island's government was not put in place until 1843.

South Georgia became a popular sealers base throughout the rest of the 1800s, and transformed into a whaling base for the first half of the 1900s. These stations were allowed to operate under leases approved by the British Governor of the Falkland Islands.

In 1909, South Georgia came to be governed as the Falkland Island Dependencies. Argentina claimed the island in 1927, but did not act on their claim until 1982, when the Falklands War was set off. Posing as scrap metal merchants, Argentines occupied an abandoned whaling station on South Georgia. The island was recaptured by the British less than a month later. A stop at South Georgia on an Antarctic cruise will reveal a very quiet set of islands.
Want to Go?
region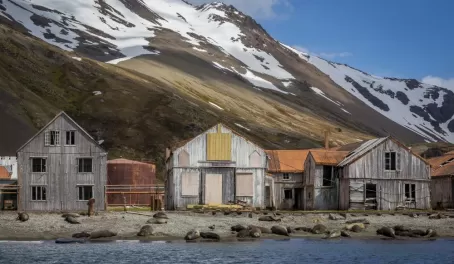 continent