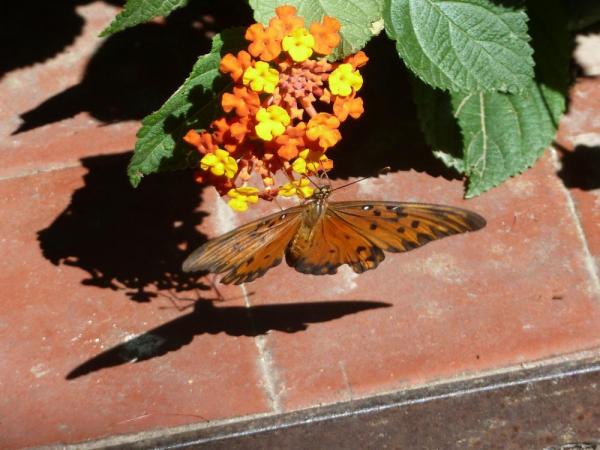 Wow! The park is well run and the falls are positively stunning! As an added plus, the sunshine creates dazzling rainbows across the park. I have a lovely photo of a rainbow spanning from the Brazil side to Argentina. If only all nations' borders could be connected with such beauty!
We took the train to Devil's Throat to see the impressive ring of falls on both sides of the border. Then we walked the Upper Circuit to San Martin, Bossetti, and Dos Hermanas. We had a plentiful buffet lunch (expensive but delicious) and then hopped on 4WD vehicles through the forest to waiting boats.
The motorboat traveled under both San Martin and Three Musketeers Falls, getting pummeled by the waves and drenched in spray. I was surprised by the force of the water as you can't see anything when you are that close to the falls.
After the boat ride, Maria, our private guide, met us to take us along the "Lower Circuit". We ventured along a little-used path and were able to take lovely photos without the mass of tourists that clogged many of the other walkways.
This evening we headed back to the hotel exhausted but thrilled by our adventures. We ordered pizza, empanadas, and ice cream (the heladeria delivers) for a peaceful end to a wonderful trip!