Hinchinbrook Channel
Visiting each reef structure had been a great experience! Overnight, we set a course for the Hinchinbrook Channel. This area was known for saltwater crocodiles, dugongs, and mangrove systems. This area was part of a marine reserve due to the importance of the mangrove system. The mangroves hide a variety of fish and marine species during their juvenile stages. When the fish mature, they swim from the mangroves to the open ocean. The crocodiles and predator fish know this and wait in the channel for the fish to come out of the mangroves to the ocean. There were many fisherman in this area looking for barramundi, which was a type of large predator fish that lives in these channels and the coral reef system. They look completely different determining on the place they were living. In the channel, they were silvery brown and in the Great Barrier Reef they are white with brown spots!
Not a lot of people on the tour were interested in going on the mangrove tour, so I decided to go on both of the trips!! I love mangroves!! On the first trip, we got to see two white bellied sea eagles fly along the high cliffs of Hinchinbrook Island. In the mangrove areas, we saw four different mangroves species and a huge amount of fiddler crabs with florescent orange claws. Hinchinbrook Island was enormous and had large peaks. We could see one active waterfall on the island! We were told about local legends of the island and about a significant plane crash that occurred in the mountain areas. We did find out this area had different resorts, but due to the powerful cyclones that go through this area, people had to leave them or burn the resorts to the ground, because they could not keep up the facilities.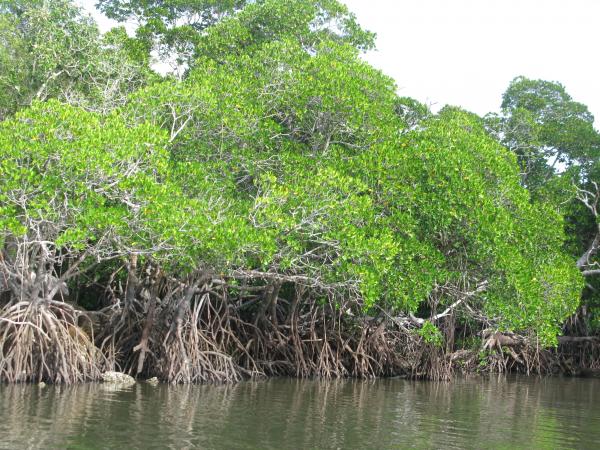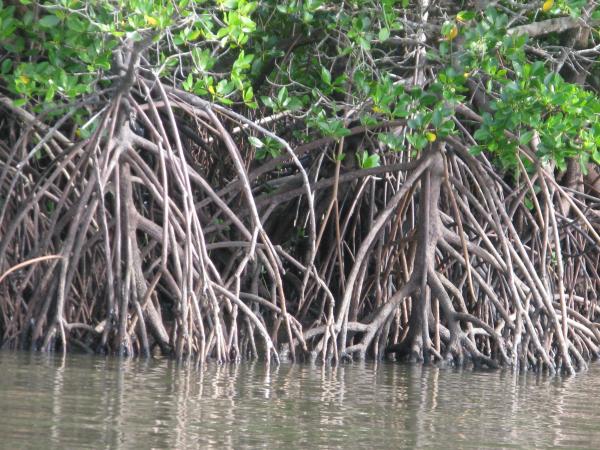 The second trip on the glass bottom boat provided me with great views of many interesting birds. We passed by a few mud flats and I got to see whimbrels, common sandpipers and great egrets. Eastern reef herons and striated herons were also observed. Many kingfisher species use these mangroves to hunt for fish, but I did not see any on this trip. Varied honeyeaters and shiny flycatchers were very common to see as they were darting in front of the boat for a nice mangrove perch to sit on. One of the coolest animals to see on the mudflats here were the mudskippers!! These fish leave the water and walk on land! As the boat passed, we were scaring them out of the water and onto land. We saw little mudskippers jumping out of the water and they did not seem to mind the large fiddler crabs next to them.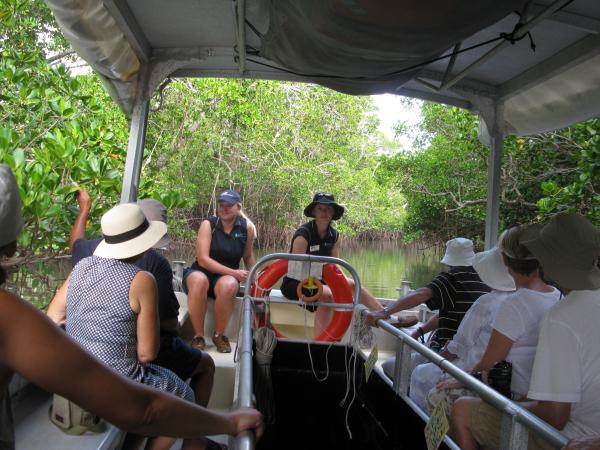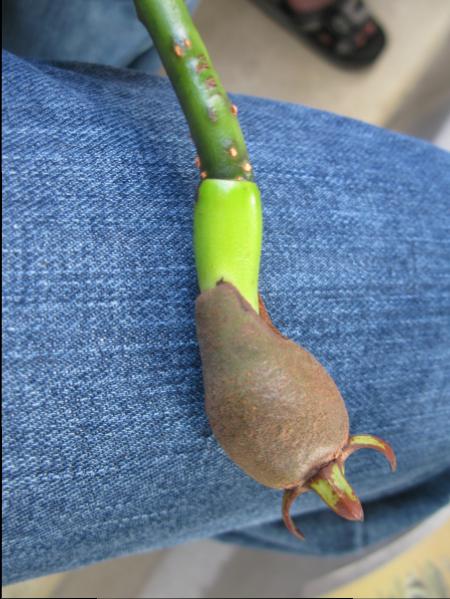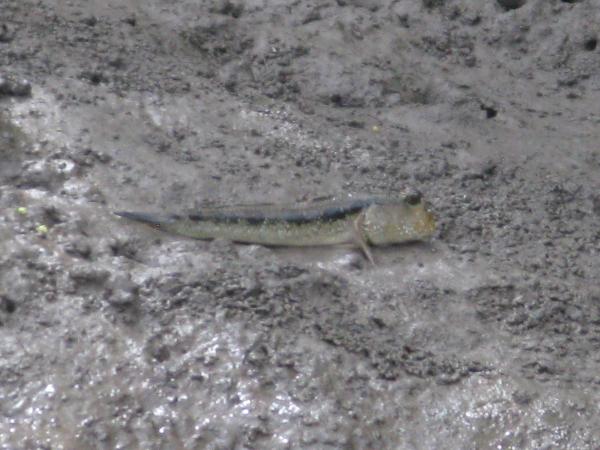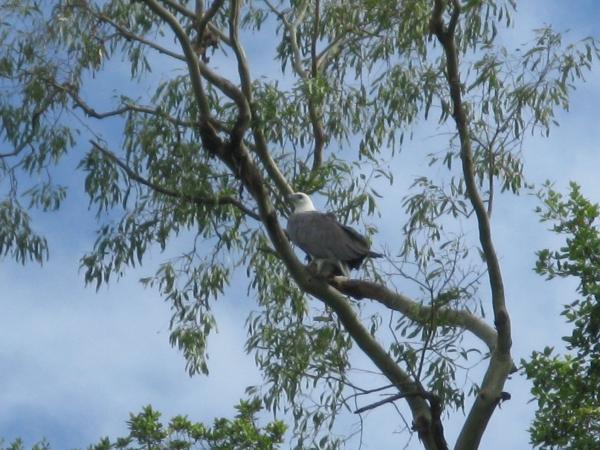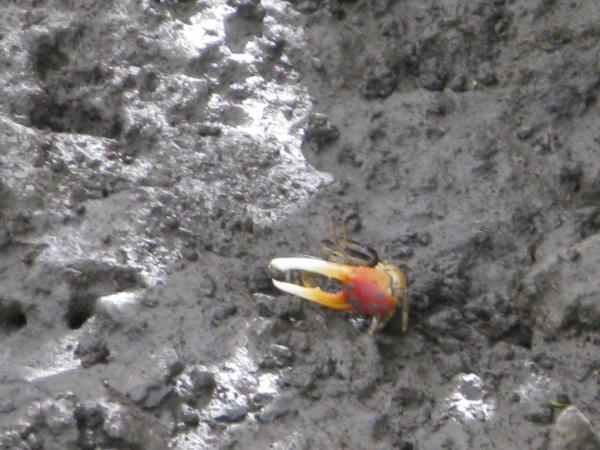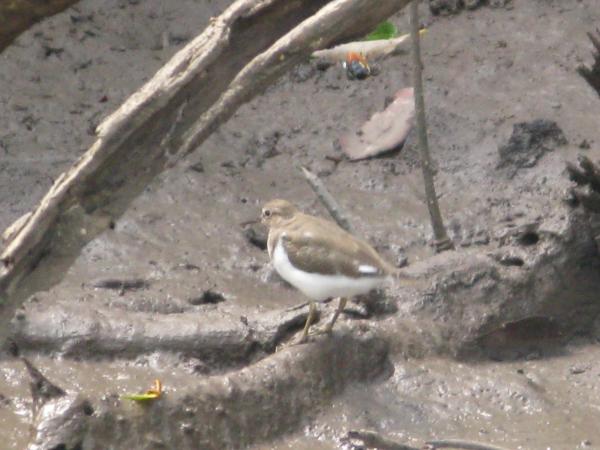 We did not see any crocodiles, but we heard that they were really common in this channel. Another infamous animal could also be found here. The box jellyfish (
Chironex Fleckeri
) live in the mangroves of this area. Thankfully, we never encountered this highly venomous creature.
We left Hinchinbrook Channel for Pelorus Island. During the afternoon, we had tea and a small lecture about the Great Barrier Reef! Afterwards, they showed Finding Nemo. The sea was becoming real rough and storm clouds started to form over the mainland. There was a small fire that was caused by lightning offshore, but we were far away from the smoke. I went below deck to visit the Captain for a bit and talk about all kinds of fishing that he did in Australia! Captain Kent was very knowledgeable and had many cool stories!!He even showed me some of his trophy fish that he caught. They were all in picture form of course!
Wheeler Island
Due to the rough weather, we had to change our course and go to another island called Wheeler Island. This place was safer to get to and was sheltered from the sea waves. Wheeler Island was a National Park!! They had many interesting plants including dodder and fascinating orchid species. There were also sulfur crested cockatoos, fruit doves, and honey eaters on this island. There were many offshore grass beds where dugongs like to feed. This island had a bathroom stall, which was a welcoming site to some people. I loved to look at all of the unique shore debris on the beaches of this island. I saw cuttlefish remains, broken coral, a large assortment of seashells, and baby sea stars. Little skink lizards were found all over the island and were difficult to catch with your bare hands. They loved to hide underneath your shoe for some reason. Thankfully, all the skinks I encountered were unharmed. One of my favorite animals to see on the island was the Ulysses butterfly! There were a few of these colorful butterflies flying around, unfortunately I could not get a good picture of them! The Summer season was coming into session, and many butterflies were becoming active on all of our island stops. One could easily see at least ten butterfly/ moth species flying around!
Wheeler Island had another unique feature. They had a lot of pumice along the shoreline. This baffled me, because there were no volcanoes nearby!! I wondered where these pumice stones came from? Was there an underwater volcano outside the Great Barrier Reef or did the current take pumice stones from the north by Indonesia and deposited them on the beach here. I had no clue. (Shrugs)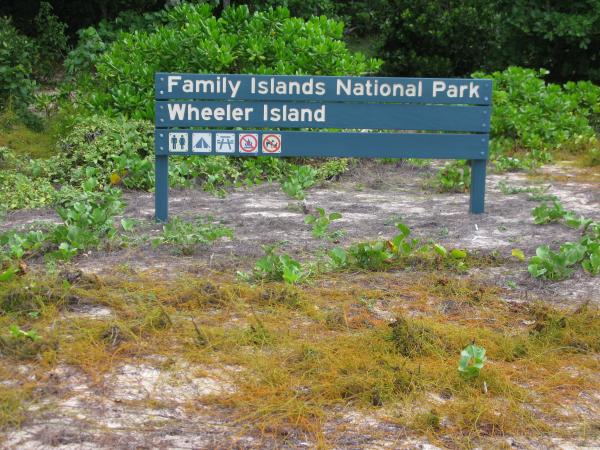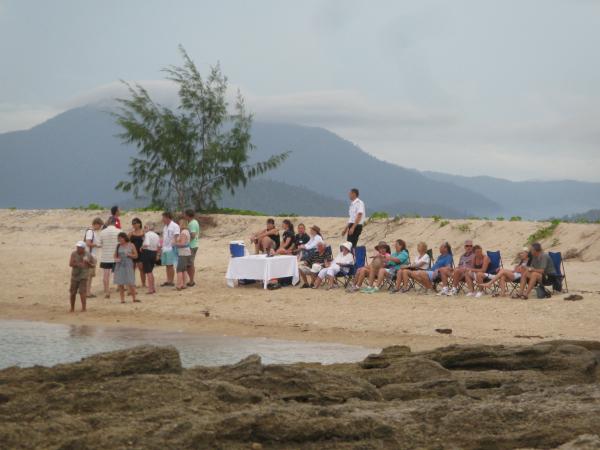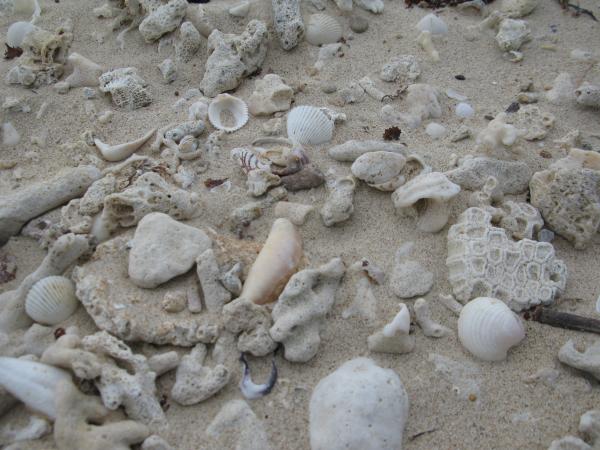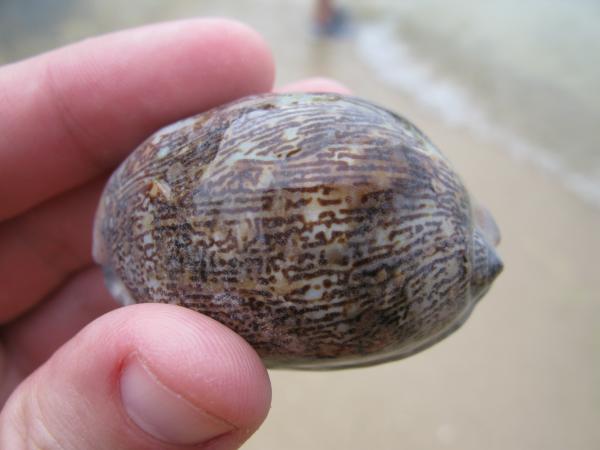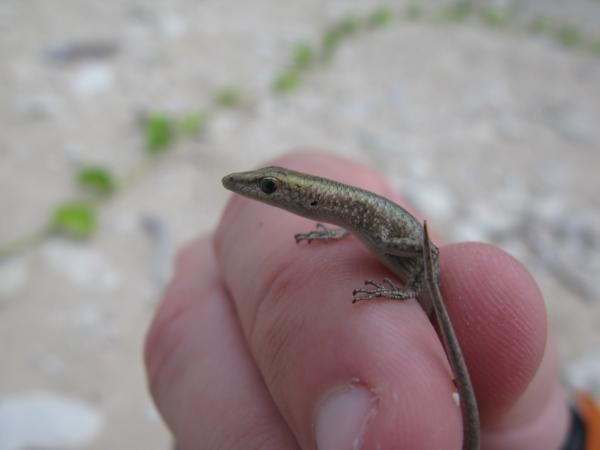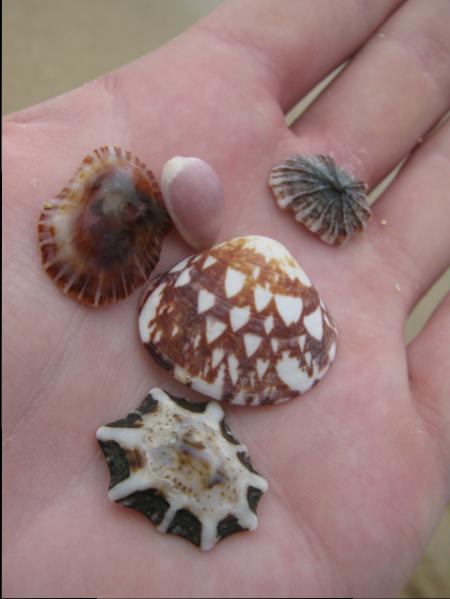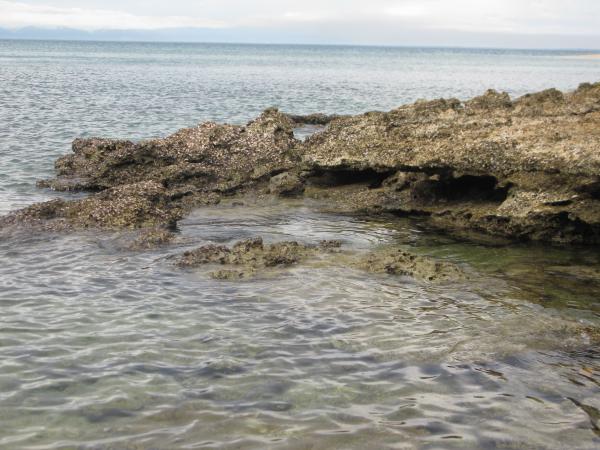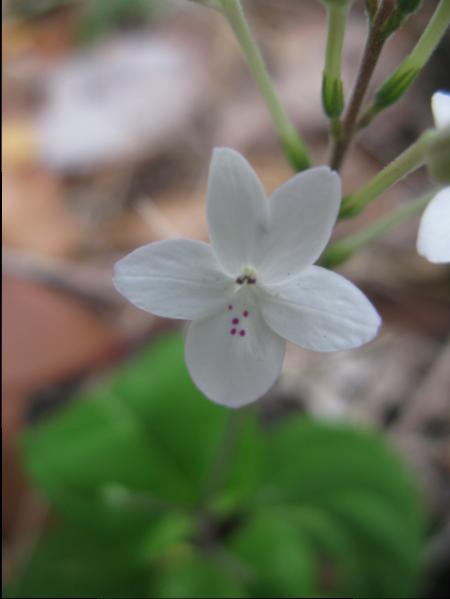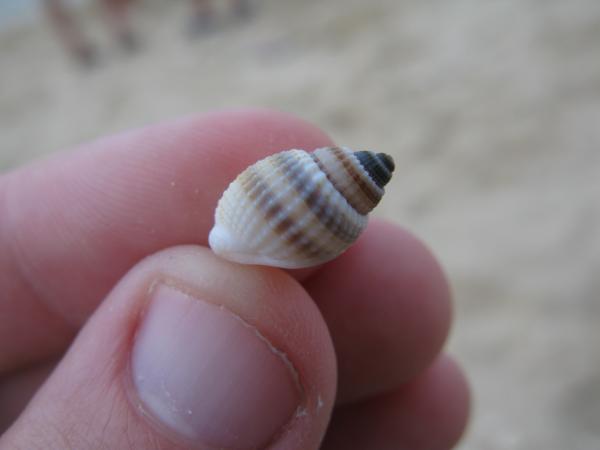 After everyone toured the island and had some nice wine and crackers, we departed for the boat. We all had a great evening with a nice dinner and a group quiz activity!! I packed up most of my items, because this was the last full day before we depart home!! I was very excited for our next snorkel stop, which was Fitzroy Island!!