Vienna, Salzburg, and Linz in Austria are teeming with cultural sites that bring the history of Europe to life. Each stop on an Austria trip shows a different side to the country, making a journey here an experience that sheds new light on life in modern-day Europe.
Vienna
The capital of Austria and once the seat of power for central Europe,
Vienna
is a city where royal palaces sit next to the homes of composers and musicians like Beethoven and Brahms cafes dot the streets, and top-end restaurants proudly serve Wiener schnitzel and apple strudel. Head to the Schloss Schönbrunn for a glimpse into the former apartments of royalty where Mozart gave one of his first performances.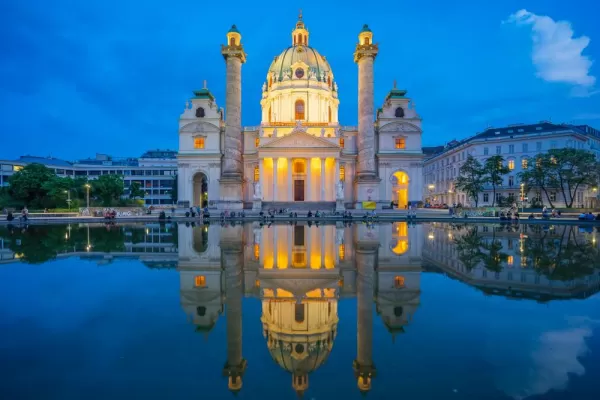 Salzburg
The Old Town of
Salzburg
sets a new standard for cultural travel where a medieval fortress, the abbey of St. Peter's, and manicured gardens where the Sound of Music was filmed are balanced by cafes where Mozart ate as a child and historic courtyards still serving food where Charlemagne was a guest.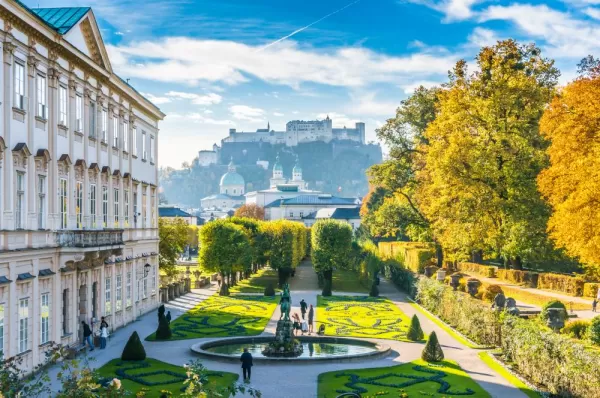 Weissenkirchen
Part of the wine-growing region of the Wachau Valley,
Weissenkirchen
's vineyards are the perfect place to sit back and enjoy Austrian hospitality amid rolling hills. The nearby town of Dürnstein has its own history-a steep hike from the edge of the Danube River leads to the 12th-century castle, the Burgruine. The town's narrow cobblestone streets and filled with shops and vendors selling wine, chutney, and marmalade made locally. Both the town and the castle are part of Austrian folklore- Richard the Lionheart was held prisoner here after being captured and ransomed by the Duke of Austria Leopold V. The event influenced the story of Robin Hood-Robin took refuge in the woods after Richard was imprisoned and his Brother John became ruler of the land.
Linz
Austria's third-largest city and boasting the largest cathedral in the country.
Linz
has played host to musicians, artists, and academics. Alongside traditional eateries and cafes are art galleries and parks along the Danube River where taking an afternoon stroll or a bike ride means meandering through a collection of steel statues that reveal the up-and-coming art scene of the city.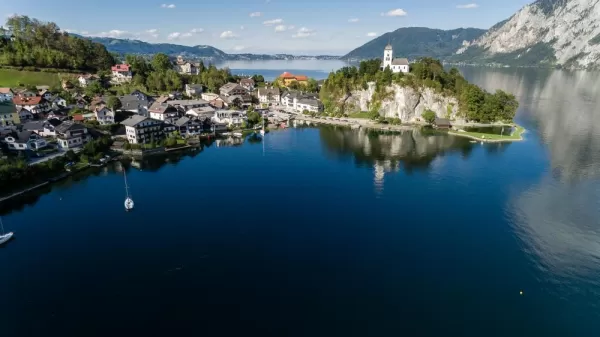 Krems
Krems
, on the Daube River, marks one end of the Wachau Valley. The city has deep ties to the wine region of Austria-the Celts started the tradition, followed by the Romans. At its height, there were 50 estates around the town producing wine and the specialty of the area- Marillenschnaps, an apricot brandy. Beyond the wine shops and restaurants, there is a thriving art scene as well as the historic center of town where reminders of medieval times dot the streets.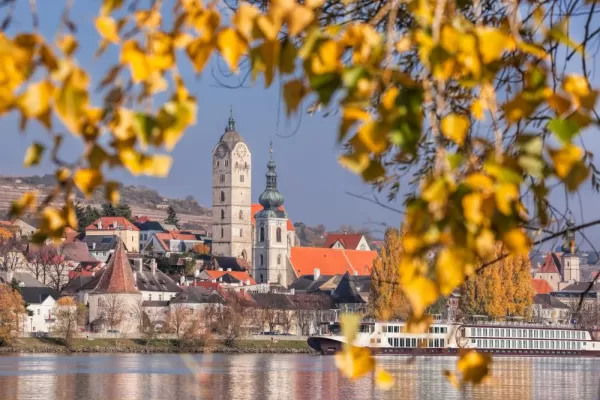 To start arranging a trip to Austria based on your interests and list of places to visit,
contact one of our travel experts.