Have questions? We're here.

Get inspired by the possibilities.
Change and customize this trip to make it yours.
Botswana Family Safari
Example 7 Day Tour
This Botswana Family Safari allows for the family to experience a combination of five of the key ecosystems and environments within Botswana on a fun filled adventure of discovery suited and focused on the specific needs of the family. Your days will be spent on safari exploring the wild, pristine wilderness of Botswana and there are also opportunities to engage culturally with local communities and their children. The passionate staff are committed to making your dream African family adventure a reality that will be cherished for a lifetime. Your children will not forget this experience!
Day-by-Day Summary

Day 1 : Arrive Maun | Fly to Okavango Delta
Day 2 : Okavango Delta
Days 3-4 : Moremi Game Reserve
Days 5-6 : Chobe National Park
Day 7 : Transfer to Maun | Depart
Highlights
Celebrate the discovery of Africa on this family focused tour
Visit a local village and school at Khumaga
Search for large elephant herds along the Chobe River
Experience the water wilderness of the Okavango Delta by boat
Trip Snapshots
Day 1 Arrive Maun | Fly to Okavango Delta
Arrive at Maun Airport, where a representative will meet you and assist you on to your charter flight taking you into the heart of the Okavango Delta. Camp Okavango is located on a remote island in the heart of the permanent Okavango Delta. Botswana's magnificent Okavango Delta is a maze of lagoons, lakes, islands and hidden channels which attract wildlife that depend on the permanent waters of this unique wilderness. The elevated walkways, which lead up and in between the overhanging branches of the rich plant life in this island paradise, are a unique welcome to your first steps, as you approach this incredible camp from the airstrip where you have just landed. This expansive room, which connects through inter-leading doors, is your home for the following two nights as you marvel in the pristine beauty and excitement of experiencing the Okavango Delta at its best.
Day 2 Okavango Delta
1 Breakfast, 1 Lunch, 1 Dinner
Your day is spent discovering the Okavango Delta during your privately guided activities:
Guided nature walks conducted by experienced professional guides
Mokoro (canoe) & motorized boating trips through a variety of tranquil waterways to explore the Okavango
Exceptional bird watching opportunities
Fishing for bream and tiger fish (seasonal)
Day 3-4 Moremi Game Reserve
2 Breakfasts, 2 Lunches, 2 Dinners
At the place where the life-giving waters of the Okavango Delta meet the vast plains of the Kalahari Desert, Mother Nature has created a sanctuary of Mopane forests, open grasslands, seasonal floodplains and riverine habitats, resulting in one of the most magnificent and welcoming animal environments in all of Africa. This place, a donation to the world by the Batawana Tribe, in the form of a Game Reserve, will be your sanctuary for the following two nights.
Your days are spent exploring the paradise of Moremi on privately guided activities:
Activities are centered around tracking big game on morning and afternoon game drives by open 4x4 safari vehicle in the Moremi Game Reserve
Exploring the Xakanaxa Lagoon and surrounding Okavango channels by motorboat
Day 5-6 Chobe National Park
Savute Safari Lodge is situated on the banks of Botswana's fabled "Stolen River", the Savute Channel. Stretching from the waterways of the Linyanti all the way to the Savute Marsh, the winding waterways of the Savute Channel have pumped life into the western section of the Chobe National Park for many thousands of generations. However, there is mystery to this channel, this fickle and unpredictable channel has a fascinating history of flooding and drying up independently of good rainy seasons and flood levels elsewhere – a mystery that has intrigued geologists and researchers for many years.
Your time at Savute Safari Lodge is spent on private game drive activities with your guide.
Activities are centered around game drives throughout the Savute area in open 4x4 safari vehicles
Families can also enjoy a visit to the ancient San rock paintings at Gubatsa Hills, a small hilly outcrop which forms a remarkable landmark in the otherwise flat landscape. (visits to these painting at times when predators are known to be denning near these hills will restrict this activity)
Day 7 Transfer to Maun | Depart
This morning, transfer to Maun airport to catch your scheduled flights from Maun.

Daily activity schedule may vary slightly from camp to camp, and all schedules are fully flexible and adaptable to each family. Upon arrival in camp your "Safari Hero" will liaise with you on your preferred times for meal and activities, that will suit your needs.
Included
4 Breakfasts, 3 Lunches, 4 Dinners
6 Nights Accommodations
6 Days Guide Service
Both International Arrival and Departure Transfers are included.
Park Entrance Fee
Charter Flights and domestic airport departure taxes
Excluded
International Flights
Visa Fees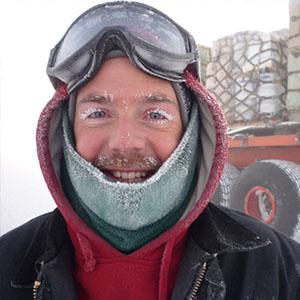 We Love to Talk Travel
Call
1.800.344.6118
or
Chat Now
We are so glad that we chose Adventure Life. The service is top-notch. Everything is well taken care of and we just have to print the documents and go. Franny even gave us timely updates on possible airport strike.
KC Chan
When to Go
Good to ideal period to travel, and many people choose to visit at this time.
Chance for unpredictable weather but with fewer visitors.
Favorite Botswana Tours & Cruises