While
Canada
is a worthwhile destination to visit year-round; spring, summer, and fall are the best times to visit for spring flowers, warm weather, and fall colors as well as wildlife in the far-off regions of British Columbia. Winter arrives with shorter days, snowfall, and colder temperatures. Christmas festivities and the re-opening of ice skating rinks make for wonderful family fun in November and December despite this.
At a glance:
Spring (March-May): Great wildlife spotting opportunities, the best time to look at the flowers and cherry blossoms, and the temperature begins to warm up.
Summer (June-August): Temperature peaks (in July), the best time to do outdoor recreational activities, and a good time to spot wildlife.
Fall (September-November): The Northern Lights, the temperature begins to drop, and leaves turn a beautiful orange color.
Winter (December-March): The Northern Lights, skating, skiing, snowshoeing, and snowboarding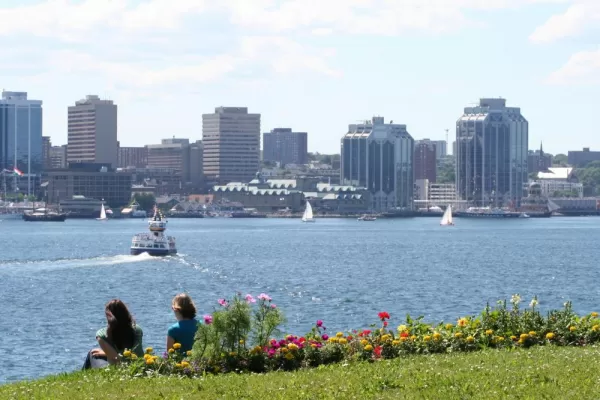 Visiting Canada in Spring (March-May)
Springtime in Canada is a beautiful time of year, with flowers, wildlife, and polar bears coming to visit. However, the spring season can bring some chilly weather, so be prepared for different weather conditions. May and June are the best months to visit because the weather will be warming up. You can also avoid peak-season crowds that arrive in July and August by visiting Canada in late spring.
Springtime in Canada is a welcome respite from the cold weather of winter. In the
Gulf Islands of British Columbia
, wildlife sightings including whales and sea lions are extremely common. The city of Victoria's cherry blossoms start to bloom in March, and polar bears start to arrive in
Churchill
on the shores of the Hudson Bay on ice flows around the same time.
The world's largest tulip festival is held every year in Ottawa during May, with fields of colorful flowers in bloom, live music, and fireworks. In Halifax,
Nova Scotia
, the two-week-long Scotia Festival of Music takes place in May and showcases some of the best chamber musicians in the country.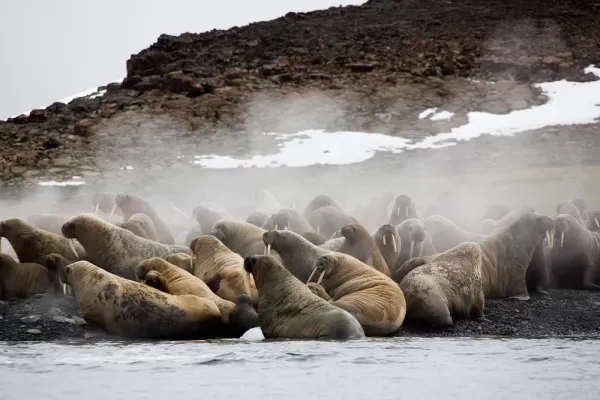 Visiting Canada in Summer (June-August)
Canada is a year-round travel destination, but summer is the most popular time to visit. You will find the sunniest skies, warmest weather, and peak attendance at Canada's world-class attractions, national parks, and spas. Get in on this action while enjoying Canada's top festivals including Calgary Stampede and Montreal Jazz Festival. Also, avoid crowds that come with peak season by visiting in the shoulder or early fall months. You will still have beautiful weather and affordable airfare, hotel deals, and rental car rates.
During late June and early July on
Cape Breton Island
in the town of Baddeck, KitchenFest celebrates the area's Gaelic roots with music, dancing, and plenty of food and drink.
Quebec
hosts Le Festive! in July - a music and arts festival with circus acts that take place in 25 places across the city.
For those seeking active outdoor adventures, summer in
British Columbia
offers sea kayaking was paddling along with a slew of other outdoor recreational activities along the shores of the Gulf Islands. This is a great way to see whales while keeping an eye out for wildlife on land.
Sable Island National Park
in the summer is home to a pack of 400 wild horses that roam the 25-mile long island and one of the largest colonies of grey seals in the world. Trips here on cruises need permission from the Canadian government, which carefully monitors the natural conditions on the island.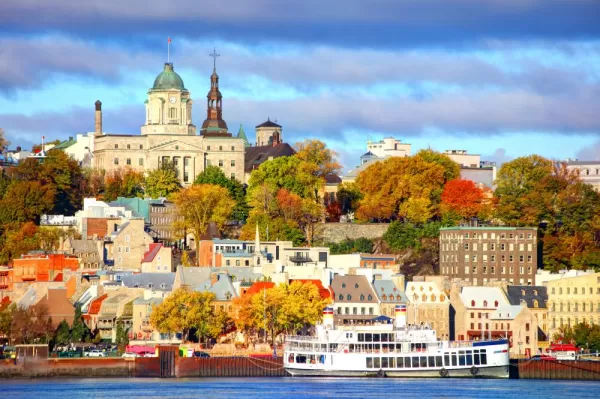 Visiting Canada in Fall (September-November)
Look forward to some of autumn's charms when you experience the season in Canada. Explore the gorgeous fall foliage by foot on land or by riding a gondola through a forest. Be on the lookout for the leaves changing color from green to red, orange, and yellow. Festivities like pumpkin and apple orchards are in full swing, as well as wine and beer tastings. September to November is a great time to visit since it's cooler but not yet cold, and there's a great chance that you'll miss most of the crowds.
Fall in Canada ushers in new highlights to discover. The fall colors of the coast of Victoria light up the countryside, while the Celtic Colours International Festival in Nova Scotia is a nine-day event on Cape Breton Island that includes live music, square dances, social events, nature hikes, and boat trips to experience the fall colors, and of course, traditional food.
The Northwest Passage
is only open for cruises in July, August, and September; it is often best to cross during the latter two months as the ice has melted enough to let ships through, and darker nights offer a considerably better chance to see the Northern Lights.
At the end of August and continuing into the first week of September, Quebec hosts the Gatineau Hot Air Balloon Festival, one of the largest gatherings of hot air balloon enthusiasts in the world. Balloon rides over
Ottawa
, great food, and music from across the musical spectrum bring people to enjoy the show before the chill of winter sets in.
Visiting Canada in Winter (December-March)
Nothing beats the thrill of winter activities in Canada. From snowshoeing to skating, and skiing to snowboarding, there's a Canadian winter activity to keep you warm and cozy in the cold climate. Even though it's cold out, you'll still want to enjoy events like the Northern Lights and popular winter festivals across the country. So make sure to pack your warmest coat and visit Canada in the wintertime!
The
Québec
Winter Festival (last weekend of January to the beginning of February) is an ice and snow sculpting extravaganza that lasts 14 nights, this is the largest winter carnival in the world!
Skiers will also want to visit
Banf National Park
in the winter.
Banff
Snow Days, a free 11-day festival, focuses on massive snow sculptures in downtown Banff throughout the month of January. In the middle of the town, a 40-foot ice climbing wall and a variety of winter sports and activities spring up during the month. During the same time period, the Lake Louise International Ice Sculpture Competition takes place.
Explore Toronto



Weather in Canada (Toronto)
| | | |
| --- | --- | --- |
| Month | Average temp ℉ (℃) | Average rainfall in (mm) |
| January | 22.5 (-5.3) | 2.2 (55) |
| February | 23.9 (-4.5) | 2.0 (51) |
| March | 32.0 (0) | 2.3 (59) |
| April | 44.6 (7.0) | 2.6 (65) |
| May | 55.6 (13.1) | 2.6 (66) |
| June | 65.3 (18.5) | 2.6 (67) |
| July | 70.7 (21.5) | 2.7 (69) |
| August | 69.3 (20.7) | 3.2 (81) |
| September | 61.2 (16.2) | 2.8 (72) |
| October | 50.7 (10.4) | 2.4 (61) |
| November | 39.6 (4.2) | 2.8 (72) |
| December | 28.2 (-2.1) | 2.6 (67) |
Best Time to Visit British Columbia
The best time to visit British Columbia is during the
Spring and Fall
shoulder seasons. The weather can be cold and rainy at times, but fewer people visit and the rates are lower because of this. Spring still has many lovely days, allowing you to enjoy skiing, golfing, kayaking, or hiking all in one day on the brink of the change of seasons. Wine harvest festivals can be seen all around the province during the fall months. It's also a great time of year for late-season hiking and camping because of the crisp air and fewer people.
Best Time to Visit Nova Scotia
The months of May through October are ideal for visiting Nova Scotia. The seasons of summer and fall are marked by good weather including several festivities. As a result, high hotel charges are to be expected during these months. Visit between November and February to escape the crowds and high prices. If you're brave enough to endure the freezing winds, Nova Scotia's ski slopes will be waiting for you.
For more information about visiting Canada and the places and activities that you can visit on a cruise,
contact a member of our travel team
to start planning a trip.