After achieving independence from Britain in 1966 Barbados became a parliamentary democracy using the British Westminster system as a model. The reigning British monarch remains as its head of state, represented by a local Governor General, and the country is a member of the British-led Commonwealth of Nations. The Democratic Labour Party and the Barbados Labour Party are the dominant players in the two-party political system.

Trinidad & Tobago also has a Westminster-based two-party system, led by the People's National Movement and the United National Congress, but it is a republic with a president (elected by both houses of parliament) as head of state, advised by a prime minister. As in the British system, the prime minister is the leader of the party holding most parliamentary seats after a general election.

For some years Barbados was involved in dispute with Trinidad & Tobago about maritime boundaries, but this was resolved in 2006. The two countries have recently agreed to the construction of an undersea pipeline to deliver natural gas from Trinidad and Tobago to Barbados.

Barbados and Trinidad & Tobago are two small neighboring nations with a shared history and climate and many points in common in culture and cuisine. Though they differ in their political systems they are both members of Caribbean trading and economic zones, and their futures is likely to be one of mutual co-operation and collaboration.
Want to Go?
country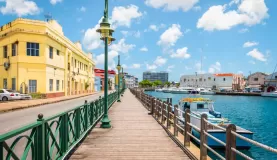 destination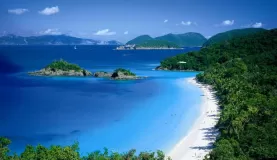 region