The culture of the BVI is still influenced by the European and Arab inhabitants who have resided in the islands historically, as well as by the indigenous and surrounding Caribbean peoples. However, it is the Africans who arrived on these islands during the slave trading years that are accredited with the strongest cultural influence.

Dance, music, literature, and visual arts are prominent forms of expression in the British Virgin Islands, with a number of local artists rising to fame for their talent. Fungi is the folk music of the area. Its industrious musicians use guitars and various homemade instruments such as gourds, washboards, and more, to portray the rich culture and history on the islands - through its music. The name comes from a local food, made with corn meal as its primary ingredient.

Community is central to the residents of the British Virgin Islands, yet visitors and newcomers are warmly welcomed. Enjoy a Caribbean cruise and encounter an island community that encompasses the ability to accommodate lifestyles ranging from the simple to the luxurious, saturated with distinctly earthy character.

English is the official language here, sometimes spoken with a Creole dialect. The U.S. dollar is the official currency.
Want to Go?
region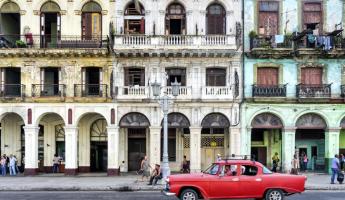 destination