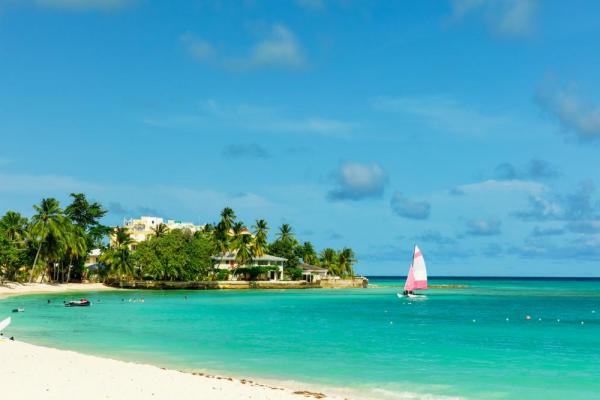 What is the best time to visit the Lesser Antilles?
The best time to visit the Caribbean on a cruise is from January to May when the skies stay clear from the afternoon rain showers. All the nations enjoy a tropical climate, are largely free of major hurricanes and are divided into two main seasons due to its closeness to the equator and tropical weather. 
The Dry Season 
The dry season occupies the first half of the calendar year, from January to early May. Temperatures range from 70°F to 88°F (21°C to 31°C) in the dry season and the rainfall is minimal. This is also considered the peak tourism season, so crowds will be slightly larger and so will prices. 
The Wet Season 
In the wet season, the temperatures range from 73°F to 88 °F (23°C to 31°C) due to its closeness to the equator and the tropical weather stays nearly the same year-round just adding some rain during the second half of the year. Rainfall can vary from 45 to 90 inches (1.1 meters to 2.2 meters), while It might be a degree or two colder during the winter months, but it is barely noticeable for humans. If the rainfall is not a big deal, the tourism prices are slightly lower during the second half of the year from June to December. 
Hurricanes
There are technically Hurricanes in the Caribbean from June to October, but they are very different compared to more Northern Hurricanes. Due to the higher water temperatures, this might cause higher winds and the occasional wind storm, which is considered a hurricane.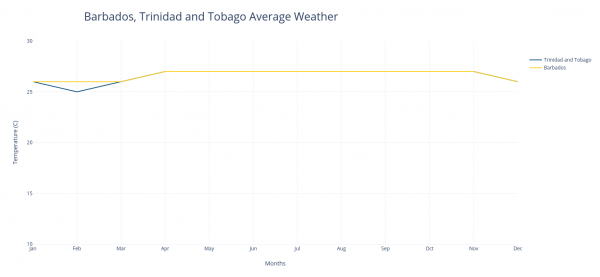 These Caribbean countries have great year-round weather, so it is really up to the traveler to see when it is best for their schedule. If you need help planning out your Caribbean cruise or trip, don't hesitate to
contact one of our experts
to plan your Caribbean trip.