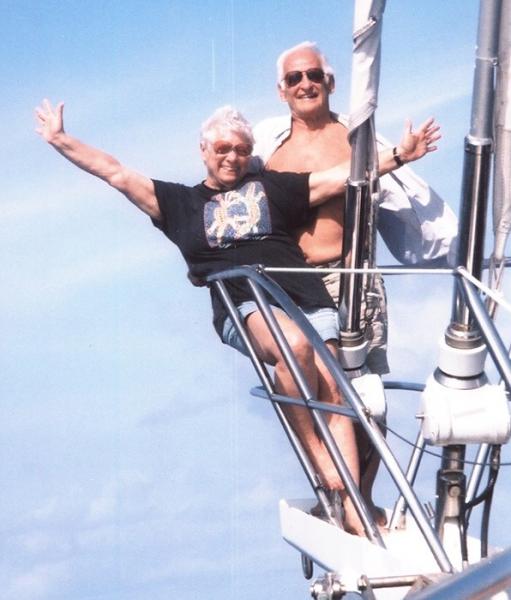 The night is disturbed by the sloshing of water under the cabin. At one point I wake up to check if there is water rushing over the floor. The water tanks are under cabins 15 & 16. A morning sail through rain begins the day.
After lunch we dropped anchor in a cove off Isle Culebrita, sometime called snake island. This is one of the oldest bird sanctuaries in United States territory. It was established in Culebra on February 27, 1909 by President Teddy Roosevelt.
A few hiked to the ruins of an existing light house at the highest point of land. The first and foremost reason people come to Culebra is probably to do nothing. The white sand beaches are amongst the finest in the world. Coral reefs are close to shore. We walk to the other side of the island. Dozens of hermit crabs scatter out of the pathway. A beautiful beach is waiting for us. Palm trees sway in the breezes of a sunny afternoon. We brought blowup rafts and lazily float around soaking up the sun.
At 3:30pm we cruise to Ensenada Honda and anchor in a cove. Dinner is served at the gourmet restaurant "Seabourne". The passengers are the only customers. A rum punch is offered upon arrival. The menu is a choice of flank steak fettuccine and stuffed pork loins. Delicious chocolate crepes end the meal.
A full day of fun! A full night of undisturbed sleep!