At a glance: 
The best time to cruise through central Europe on the
Moselle River
is during the summer season, from
June through August
, when temperatures are warm, there is little rain, and river levels are low enough to allow ideal navigability for ships. If you're looking for discounted rates, consider the shoulder seasons in late spring (April-May) or early autumn (October-November). Unless you are planning a cruise of the legendary Christmas Markets in November or December, you should generally avoid Moselle River cruises in the winter months (December-March) as the temperatures can get quite low. 
The Moselle River (also, Mosel) is one of the lesser-known gems among the river cruising destinations in
Europe
. Flowing through
Germany
,
Luxembourg
, and
France
, this river acquaints explorers with modern cities, UNESCO World Heritage sites, and world-class wine throughout the continent, including popular ports like
Trier
,
Koblenz
, and
Cochem
. Many Moselle River cruises are also coupled with the legendary
Rhine River
cruise.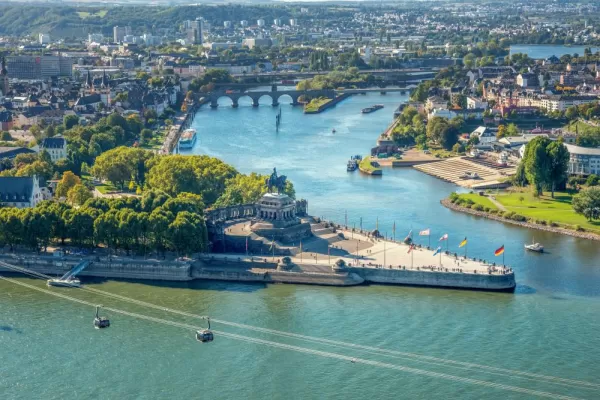 Moselle Valley Climate
Weather in the Moselle valley is often warm and pleasant, making it ideal for growing grapes. During the months of April and May, the average temperature in Cochem is 17°C, but this rises to 22°C in June and 24°C or more in July and August. September and October are quite comfortable at 20°C in the city.
Autumn Cruises on the Moselle River Valley
If we had to pick a month
, September
is the best month to cruise the Moselle River. Why? The brisk autumn temperatures combined with the breathtaking display of leaves changing color and the fact that considerably fewer people are traveling during this season make September an ideal month to cruise the Moselle River. Plus, if you travel in September, you can avoid the summer heat, which can occasionally reach over 100 degrees Fahrenheit. 
Vineyards across the Mosel Valley will be celebrating their harvests starting in the early fall. There will be amazing fireworks displays, a grand parade, live music, and, of course, wine tastings.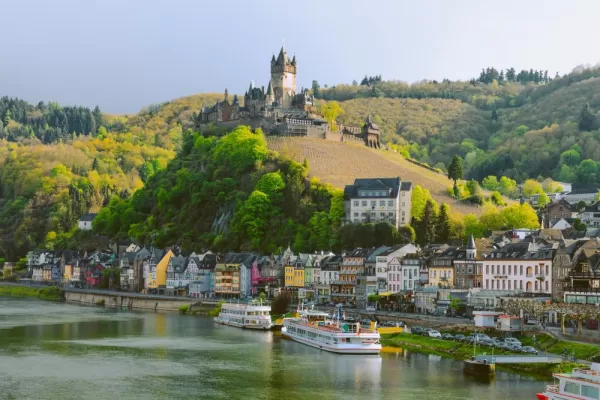 Spring Cruises on the Mosel Valley
The cruising season on the
Moselle River
typically begins in late spring as the temperatures begin to warm up again. This can be a great time to tour central Europe in full bloom, and you might even find some good discounted rates since it is before the main cruising season. Travelers planning a Moselle France river cruise for spring should pack warmer clothes for the chilly temperatures. 
It's also good to keep in mind that water levels can impact cruises, especially during the spring rainy season when snow is melting, as rising river levels can make it impossible for riverboats to navigate under low bridges until the water goes down. If this happens, your cruise operator will have a plan B, which is usually docking the boat in port and using luxury motor coaches to continue your itinerary, using your boat as the hotel.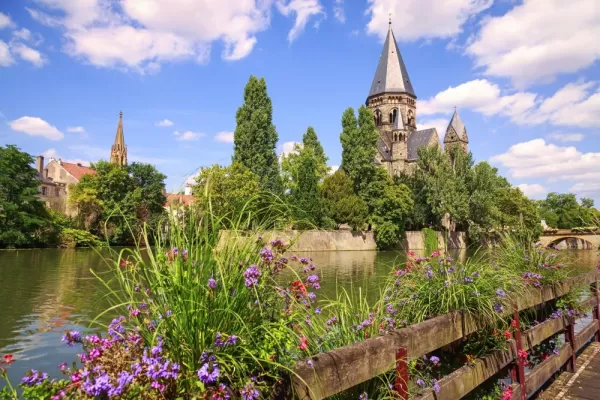 Summer Cruises on the Mosel River 
The best time to visit Mosel Valley is during the
summer months in June, July, and August
. Summer temperatures in central
Europe
can range from warm to hot, making this a great time to plan your Moselle River cruise if you're looking forward to basking in the sun on the panoramic sun decks. If you don't like crowds, then you should probably avoid the summer months, as this is the peak of the tourism season and certain cities and attractions can feel a bit full. Traben-Trarbach and Bernkastel are two examples of riverside towns hosting yearly wine festivals during this time. 
Winter Market Moselle River Cruises
A tradition that dates back millennia, the
Winter Markets
of European port towns might make it worth it to visit during the chillier November and December months. In almost every town along the rivers of central Europe in the weeks leading up to Christmas, travelers are delighted by the vibrant and festive markets set up in the old town squares and plazas, where artisans and bakers are happy to share their traditions with you.
Contact Adventure-life European river specialists
for expert advice on the best time to visit Luxembourg on a Moselle River cruise.