When to Go?
There are only few bad times in the year to experience the chic Parisian atmosphere and scenic beauty along the Seine River, cutting through central and northern
France
. Featuring a delightful mix of the quiet countryside and the vibrant City of Lights, a river Seine cruise captures the authentic French charm that travelers hope for on boat tour of this historic country.
Each season has its own advantages and disadvantages, so consider what you want to experience on your
Seine River cruise
.
At a Glance
High season: June-August
Shoulder seasons: March-May, September-December
Avoid: January-March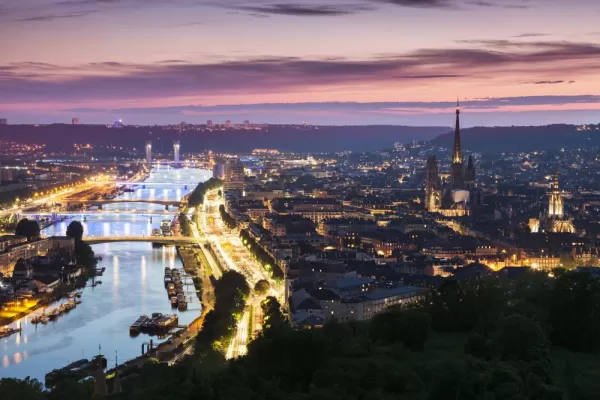 The most popular time to plan a Seine River cruise is during the summer months from June-August.
It's worth noting that temperatures reach their peak in France in August, so many local families are on vacation during this month. Some travelers enjoy the lighter traffic, warmer weather, and more relaxed feeling when many locals are away, while others hope to visit France in the shoulder months when the cities seem more lively.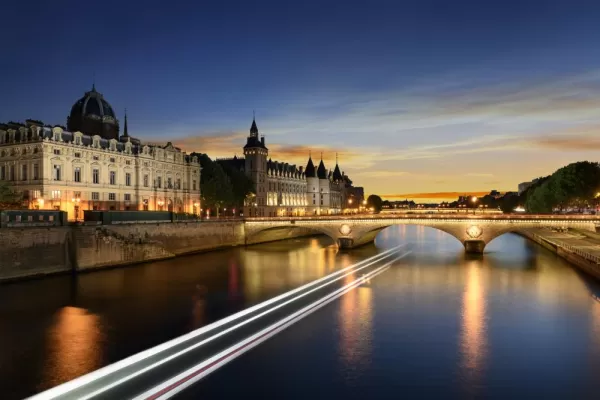 Cruises during the pre-Christmas weeks in late November and December
(while quite chilly and occasionally very cold) offer francophiles a chance to experience the beating heart of the country in its festive celebrations of the season. These holiday Seine cruises are harder to come by since most travelers prefer the warmer summer and autumn months.
Shoulder months are an excellent alternative for Seine River cruises
, offering mild temperatures, cultural activities, and fewer tourists. Summer on the Seine is very popular, but pleasant weather in
Paris
and the rest of France makes the off-peak months of April, May, September, October, and November worth considering for river cruising.
Should I worry about high water in the spring?
While there is a moderate risk of high water in early spring, when the melting snow and rains raise the river level, the Seine is actually a pretty safe bet for travelers. Depending on the winter/spring season, certain sections of the river may be too high to clear lower bridges. Still, more often than not, the Seine does offer a good springtime alternative to other beloved central European rivers like the
Rhone
and
Rhine
, which can have unpredictable water levels during early spring.
Avoid traveling to France from late December through early March
, when temperatures dip below freezing. Cruise operators are generally in their off season from late December through March.

The famous river, which flows from
Burgundy
to
Normandy
's Le Havre, takes travelers to many top attractions in Paris and beyond. Contact our
Adventure Life travel experts
for more information on the best river cruises in France.