This charming country hotel is located along the East coast of Iceland in the town of Fáskrúðsfjörður. This village is celebrated for its majestic scenery and rich history. The Fosshotel itself operates out of four preserved French fishing buildings built between 1898 and 1907, one of which was a French hospital. The previously abandoned hospital was moved and restored in its current condition and now holds 13 of the hotel's 47 rooms. The doctor's house hosts the hotel's reception and the Chapel, built in 1898, holds four rooms near the reception. In 2016 the hotel's renovations received the European Heritage Awards form the European Commission and Europa Nostra.

The hotel also holds the restaurant L'Abri, which serves French influenced cuisine. A small museum devoted to the history of the French fishermen in the area is also operated by Fosshotel Eastfjords. Enjoy a bar, free WiFi, parking and comfortable accommodations at the end of your day touring East Iceland.
Inquire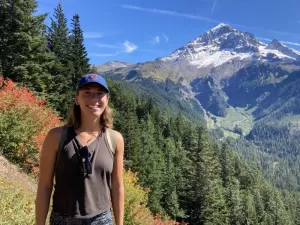 We Love to Talk Travel
Call
1.800.344.6118
or
Chat Now
We are so glad that we chose Adventure Life. The service is top-notch. Everything is well taken care of and we just have to print the documents and go. Franny even gave us timely updates on possible airport strike.
KC Chan