Color coffee, ideally located 500 meters from the city center and on the edge of the famous RN7, offers 15 pavilions made of bricks, tiles and wood in a green and flowery setting. Charming home in Antsirabe where Charm, Comfort and Conviviality predominate.

It is the story of the crossbreeding of the origins of those who built this haven of peace in the heart of the City of Waters and who welcome you for a stay in all serenity. It is also the mixing of noble materials and the colors of well-being. We wanted for you, our hosts, to create a warm atmosphere, a harmony of colors in spacious rooms and an environment of greenery and calm.

YOUR ACCOMMODATION

The double or twin pavilions, the family room and our suite are all equipped with a functional fireplace, quality bedding and a private bathroom. Each pavilion has its own decoration which highlights Malagasy crafts and materials.
A copious and varied breakfast: bread cooked over a wood fire, homemade jams, salad and fresh seasonal fruit juice is ideally offered to you in the garden when the weather permits or in our dining room.

THE TABLE D'HÔTES
Patrick, our Chef, and his entire team offer you two menus to choose from, mixing quality Malagasy and French cuisine.
Zebu, duck, tilapia on a background of vanilla, cinnamon and pink berries harmonize with sweet potato, red rice, romazava and vegetables from the highlands of Madagascar for each day to take up a new challenge:
SURPRISE YOUR MOST DELICATE TASTE BUDS WITH FULLY "HOMEMADE" LOCAL PRODUCTS.
Activities

Golf Package

Created in 1935, the Antsirabe Golf Club is the oldest golf course in MADAGASCAR. Here the players practice their favorite sport on an atypical, very wooded course. Located at an altitude of 1,500 meters, this mountainous course is both a demanding golf course while allowing beginners to learn at their own pace. Caddy service, club rental.

Discovery
All our excursions are carried out with the solidarity travel agency "Rencontre avec Dago". You will contribute to the development of the Association Grandir Ailleurs: 8% of the service is donated to the association.
The agency is distinguished by 5 commitments: Solidarity, Encounter, Respect, Local, Equitable.

Discovery of tile and brick manufacturers and visit of a traditional Malagasy soap factory
Duration: 6 hours with picnic and water included 49,500ar / pax redistribution village 10%

Afternoon with a blacksmith and making your own knife
Duration: 4 hours with 1 refreshing juice 25,000ar / pax Redistribution to the association Grandir Ailleurs 8%

Discovering peasant practices and craftsmen from Betafo. Royal tomb, rice cultivation, forge workshop, basketry, cheese factory, peasant life.
Duration: 1 day with picnic and water included 95 200ar / pax Redistribution to the association Grandir Ailleurs 8%
Inquire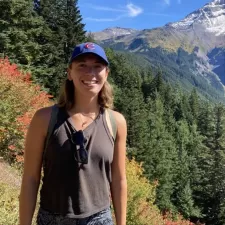 We Love to Talk Travel
Call
1.800.344.6118
or
Chat Now
Everything was amazing! The planning with Adventure Life went smoothly. The actual trip was fantastic! One of the best trips I have experienced. The cruise staff members were knowledgeable and attentive. I will be writing more about this on the blog!
Justin Chappelle