I arrived Inle Lake on a sunny, cool day. After a bit of rest at the hotel it was time to head out on the lake. I hopped in the long boat for a ride south to the village of Indein. From the hotel the boat winded its way through the floating gardens and stilted homes to the open water. Once in the main part of the lake the importance of this late becomes apparent, men fish, tourists are shuttled from one end of the lake to the other, and locals head to markets.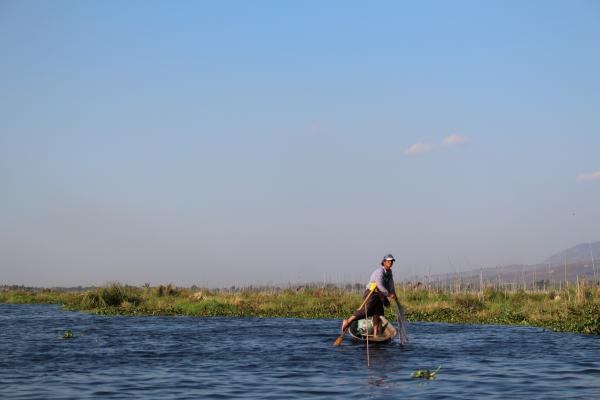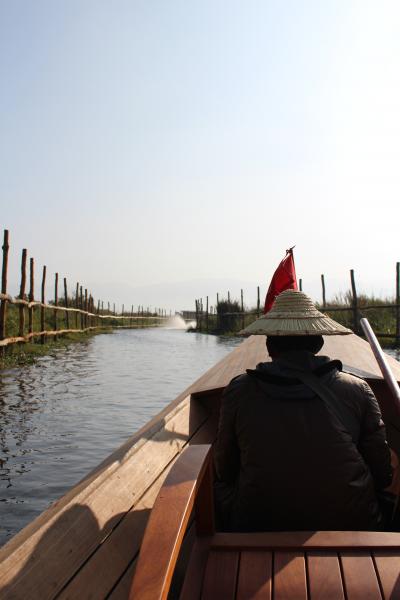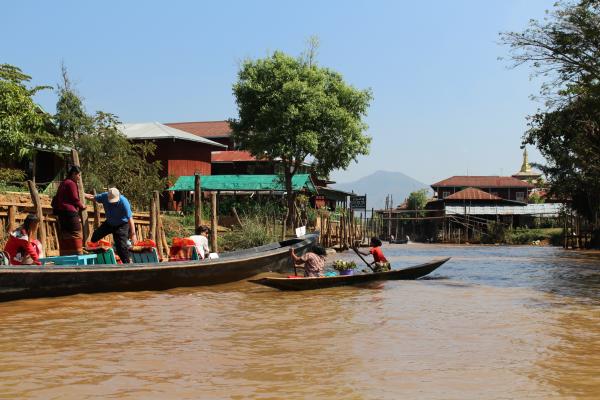 At the village of of Indein, the hustle and bustle of morning life on Inle Lake. I waded through the local markets and headed up the hill behind town to a cluster of hundreds of ancient stupas overgrown with trees and bushes, making it look like a "pagoda forest". It's a quiet, peaceful spot weaving through the ancient pagodas which gives a great view of Inle Lake and the hills beyond.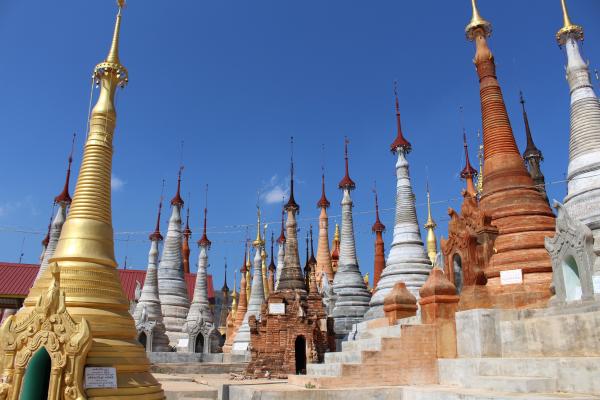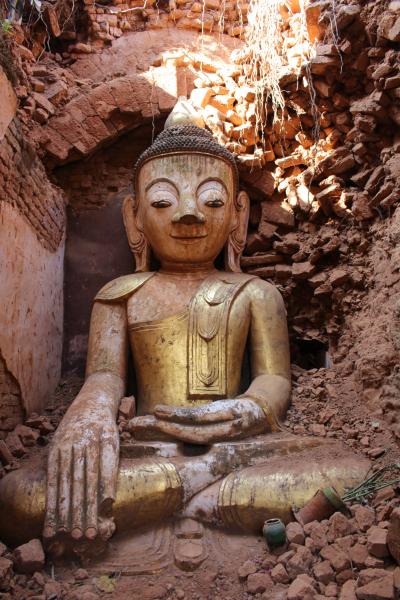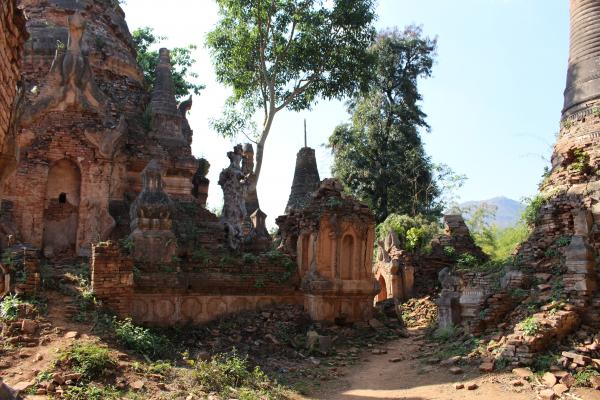 Back to the long boat and wind to the village of Nampan, a traditional Inle Lake village, with its wooden houses all built on stilts. Navigate your way through the canals and under bridges connecting neighborhoods to see local weavers of the Kayan Lahwi tribe. Not only do they weave beautiful colorful cloth, but they are also known for wearing neck rings made of brass coils that are placed around the neck, appearing to lengthen it.