The Green Hill Valley Elephant Camp, established by young tourism professionals from the area in an effort to protect the natural environment, elephants and traditions of local people living around Kalaw. A large part of their propert is a private protected forest where native vegetation can grow undisturbed, creating a natural habitat for animals that could otherwise be easily hunted down and killed. The project includes creating a natural environment for some Myanmar elephants who are retired from the lumber industry, so they may live out their days in a more native environment.  
On arrival to the Camp I had a wonderful lunch with Nepalese influences typical for this region. Then we hiked down to the elephant camp with my guide to meet the elephants and their mahouts (elephant keepers).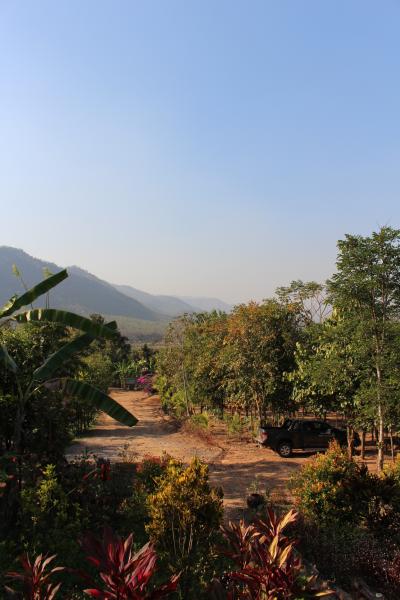 I arrived around feeding time so I was able to help the mahouts feed the elephants. It was awesome and a little scary to feel their trunks grabbing the food., mainly pumpkin and squash. The guide told me about the different elephants and their habits. It was nice to spend some time to see their different personalities and appreciate their massive, yet graceful manner. I then got to follow the mahout and his elephant to help with the washing in the river. After the bath, I had the rare chance to ride for just a brief time. As late afternoon came around the elephants started to wonder a bit away from the pavillion camp. The guides and mahouts said it was time to say goodbye to my new elephant friends, as they will spend the rest of the day and night in their forest protected by Green Hill Valley.