While most visitors will want to visit Nepal for a chance to trek along Annapurna or reach Everest Base Camp, others will go for a chance to see
Kathmandu
and its incredible temples. However, there are plenty of national parks where travelers can witness local wildlife up close, surrounded by amazing mountain landscapes.
Travelers hoping to get the chance to go on safari to see bengal tigers at a short distance, can also get to see local birds, leopards, rhinos, and elephants. Here are ten national parks visitors should not miss when visiting Nepal.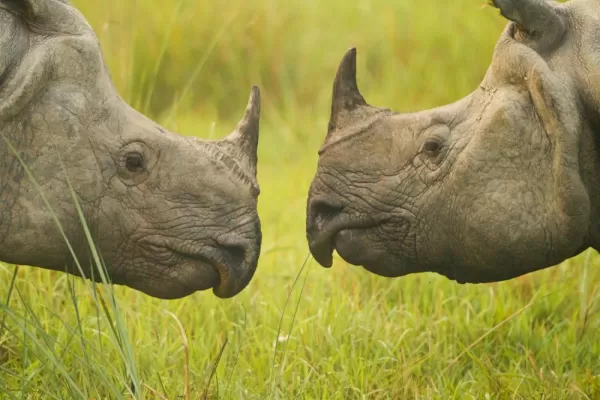 Chitwan
Travelers will want to get ready to see one-horned asiatic rhinoceros when visiting
Chitwan National Park,
as the population of this particular animal has been greatly protected from poachers. However, they might also get the chance to see leopards, sloth bears, monkeys, crocodiles, and (depending on the season) elephants. Although this park also has a tiger population, they're not as visible compared to other reserves. However, these big cats are known to pop up during safari expeditions.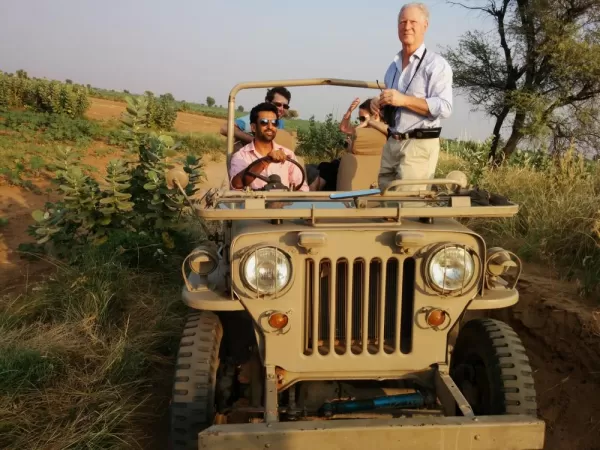 Bardia
Visitors hoping to catch a good view of asiatic elephants will not want to miss a visit to
Bardia National Park
, a less crowded option where there are more of these majestic animals to watch. Other fauna located here are tigers, rhinos, Ganges river dolphins, swamp deer, and local crocodiles. Avid bird watchers will also want to get a glimpse of bengal floricans, white-rumped vultures, peafowls, and bar-headed geese.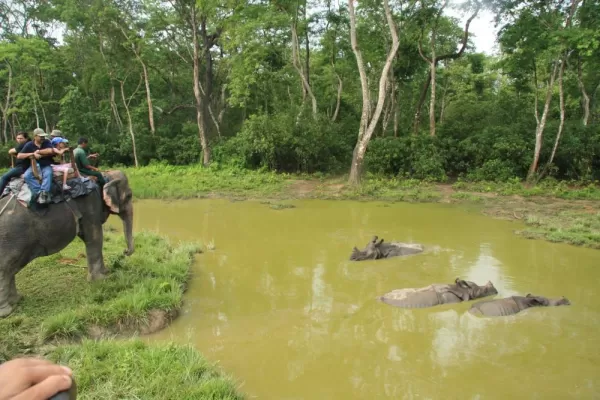 Sagarmatha
This park is home to Everest, and provides stunning views of the highest mountain. There are plenty of rhododendrons on display in terms of flora, while the available wildlife includes 208 bird species, snow and Indian leopards, the Himalayan thar, Himalayan serow, and musk deer.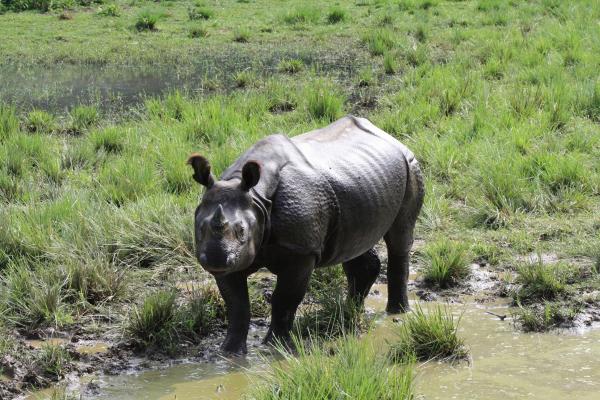 Makalu Barun
An extension of Sagarmatha National Park, Makalu Barun is home to many incredible creatures, including the red panda. There are a myriad of species of butterflies, reptiles, fish, and birds. Visitors can encounter snow, Indian, and clouded leopards, jungle cats, golden jackals, Himalayan wolves, black bears, and Hanuman langur, among several others.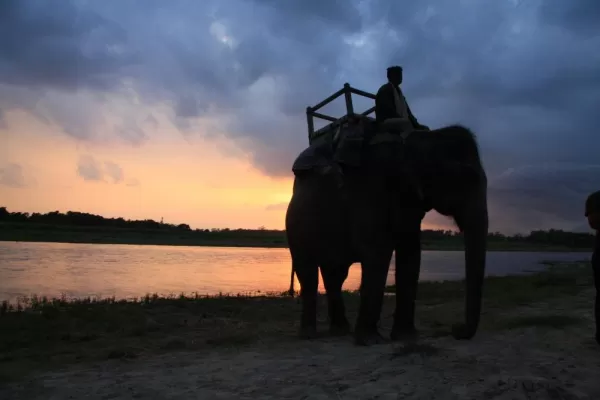 Langtang
This park which is part of the Sacred Himalayan Landscape has 18 different ecosystems, including tropical forests. Animals available in the area include red pandas, musk deer, Himalayan tahrs, black bears, snow leopards, and several kinds of birds.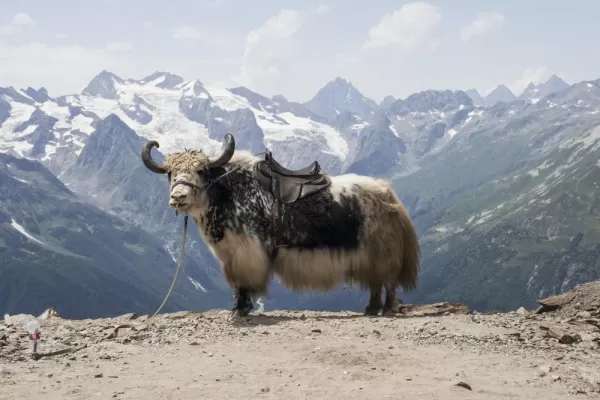 Khaptad
This park has 287 species of birds residing in it, including impeyan pheasants, peregrine falcons, and white-rumped vultures. However, visitors can algo get the chance to see leopards, Himalayan black bears, and musk deer.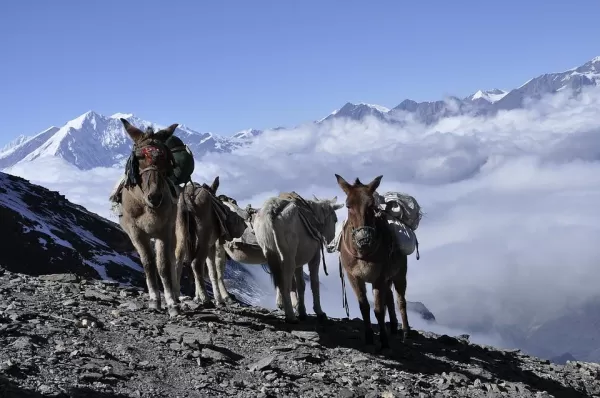 Shey-phoksundo
This park aside from its wildlife offerings, allows travelers to see renovated forts (locally referred to as gompas) and other religious sites, providing the chance to see flora, fauna, and culture. Animals inhabiting the area include snow leopards, Himalayan wolves and brown bears, Himalayan tahrs, Indian leopards, golden jackals, Himalayan black bears, and yellow-throated martens.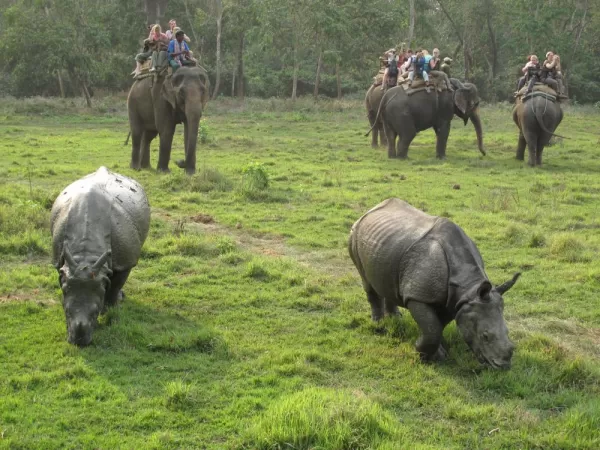 Shivapuri Nagarjun
This park includes religious sites to visit, as well as several nice trails for hiking. Among the local residents there are Indian leopards, jungle cats, large Indian civets, golden jackals, Himalayan black bears, yellow-throated martens, Indian mongoose, Himalayan gorals, wild boars, rhesus monkeys, Hanuman langurs, Indian crested porcupines, Indian hares, orange-bellied Himalayan squirrels, clouded leopards, leopard cats, and rhesus macaques.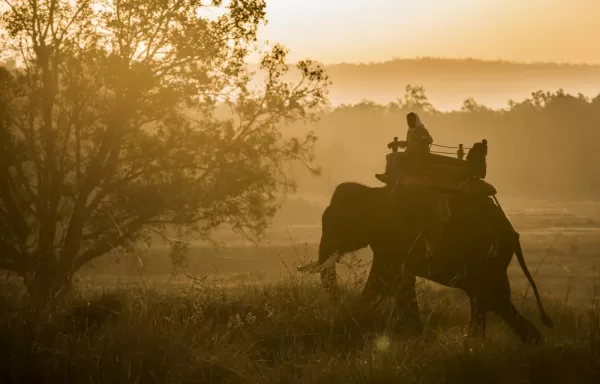 Shuklaphanta
Visitors will not want to miss the chance to see swamp deer (also called barasingha) and hog deer herds grazing throughout the reserve. Yet they'll also get the chance to see leopards, rhinos, tigers, and bengal foxes roaming about.
Rara
The main attraction at this park is definitely Rara Lake, which provides stunning landscape views for visitors. Fauna located within the reserve include musk deer, red pandas, snow leopards, Himalayan black bears, Indian leopards, jackals, Himalayan tahr, yellow-throated marten, otters, and gray langur.