The Great Lakes feature the best of both worlds - all the excitement of a bigger cruise on the open seas with the intimate atmosphere and familiar feeling of river cruises. As the most significant collective body of fresh water on the planet, the Great Lakes of North America stretch across the border between the northern United States and southern Canada, draining into Canada's mighty Saint Lawrence River. With a cruising season between May and September, there are plenty of ways to enjoy the attractions of the Great Lakes in the warm summer months:

Museums: The Henry Ford Museum & Greenfield Village in Michigan, the Rock and Roll Hall of Fame in Cleveland, multiple maritime museums, and plenty of art and history museums give you a chance to see the natural, cultural, political, and industrial highlights of this rich region.

Niagara Falls: Among the Natural Wonders of the World, marvel at how the water thunders over this giant network of waterfalls on the American side and the Horseshoe Falls of Canada. Cable cars give you an aerial view of the Falls, while specialized ferries take you right underneath them. You can even go behind the Falls on exclusive tours.

City Tours: The Great Lakes are home to some of the most important cities in the United States, and cruises are the best way to explore them all. Visit Chicago, Detroit, Milwaukee, Cleveland, and Toronto before making your way down the Saint Lawrence River to see Montreal and Quebec City in Canada.

Explore nature: From national parks to state parks, along the shores of the Great Lakes and on the secluded islands, the pristine natural landscapes give you the chance to breathe in the crisp air of forests and beaches, replete with thousands of miles of walking and hiking trails.

Scenic Sailing: Of course, one of the most enjoyable activities on a Great Lakes cruise is the cruise itself. From aboard the comfort of our hand-selected list of ships, you can relax with the onboard amenities and take in the beautiful panoramic views from the top deck or from your very own cabin.
Want to Go?
continent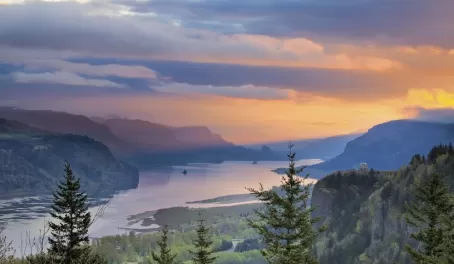 region