The busiest season for Douro River cruises runs from June through October. Warm and sunny summer temperatures define the months of June and July, reaching seasonal highs in August. Keep an eye out for deals in mid-July to August, when travelers might be avoiding the extreme heat of the Spanish summer. September and October have cooler autumn temperatures with nice breezes.
Douro River At a Glance:
Temperature and Weather Douro Valley Portugal
There is a wide range in average temperatures in the stunning Douro Valley. Because of the high levels of humidity, the winter months are frigid, but the rest of the year is pleasant, with a reasonable probability of rain. May through October have the best months for outdoor activities during a Douro cruise. July, August, and September are the three warmest months, respectively. Mid-August is the hottest time of the year, with highs of 85.3°F (29.6°C) and lows around 59.6°F (15.3°C) rarely falling below this range.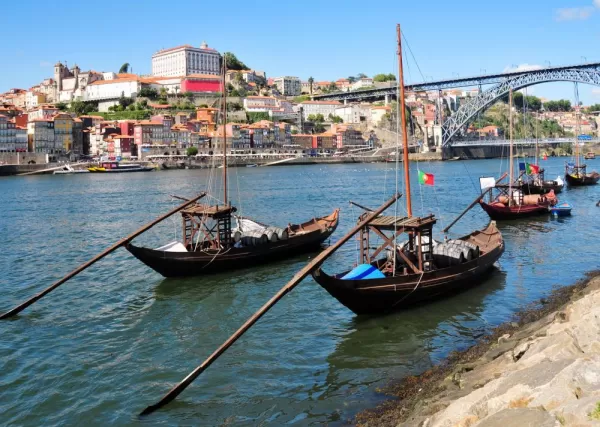 Douro cruise season: March-November
Considered one of the most untamed rivers of Europe, the
Douro
, stretching from the Atlantic Coast of
Portugal
into the Iberian heart of Spain, enjoys a longer cruising season than most
European
rivers due to its relatively southern location on the continent. More months of warm weather and milder winters allow Douro River cruise operators to start in
March
and run cruises through late
November
.
In fact, though there is no official
Christmas market season
on the Douro River, a growing number of cruise lines are offering itineraries into Douro Valley in December as well.
The Douro Valley declared as a UNESCO World Heritage site in 2001, is one of the highlights of
Douro River
cruises. Cruise ships visit Vega de Terron,
Spain
, and spend most of their time in Lisbon,
Portugal
. A Douro River cruise frequently visits Porto, Mateus Palace, Regua, Pinhao, Barca d'Alva, and Salamanca.
Douro River Vineyards, Portugal (Ana Maria Betancur)
Best season: September-October
The grape harvest season is the best time to visit the Douro Valley when the region is at its most beautiful. Winery tours and port wine tastings are available year-round at riverbank vineyards, but the region really comes to life in the fall months of September and October. Look on as villagers skillfully traverse the hillside, cutting down clusters of grapes as they go, and if you're lucky, join in on a traditional Portuguese grape stomp celebration.
Shoulder season: March-May, November
If you're hoping to snag a deal, consider traveling during the
shoulder months from March-May
. Right at the start of the Douro River cruising season, you can expect cooler, rainier temperatures, but for an affordable cruise on one of
Europe's
up-and-coming river destinations, don't let the rains dampen your experience!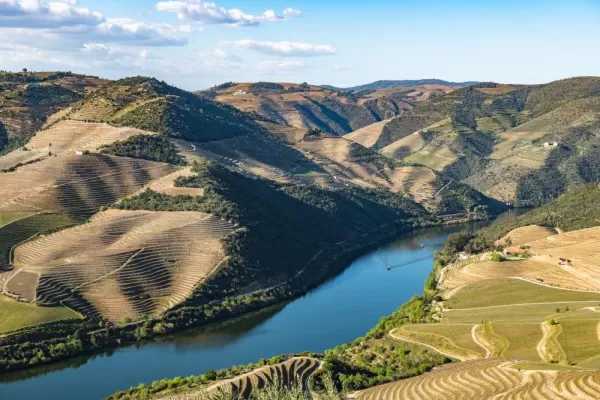 What about high water?
Veteran river cruisers might be wary of planning a cruise in the spring months where you can get some excellent discounts. On the other hand, you run the risk of a modified itinerary because your riverboat may not be able to get under a low bridge due to the high water caused by snowmelt and rains. Fortunately, the Douro River has a very low risk of high water cruise delays and actually offers a great alternative for travelers hoping to visit Europe on a river cruise during the spring.
Avoid: January-February
You won't find any Douro valley cruises that travel in January or February because this is the European winter and the off-season for river cruising in Europe when temperatures are cold and most tourism is at its annual low.

Need expert advice on the best time to cruise
Spain
and
Portugal
? Adventure Life
Trip Planners
are here to help!