Eco-sensitive in materials, and low impact in architectural style, the Rhino Lodge offers guest comfortable lodging on the rim of the Ngorongoro Crater. Rhino Lodge works closely with the Ngorongoro Pastoral Council, the main governing council of the Maasai, and due to the relationship they can offer village visits. The staff of the lodge is made up of local Maasai and Iraqw tribesman, adding to the authentic experience on this Tanzania safari. Twenty-four en suite rooms, each with private verandahs, are simply adorned to shift focus to the natural surroundings of the area. The main building was the home of Ngorongoro's first conservator, and any additions to the camp have been made in the same style to create a cohesive property. A combination of generators, batteries, and solar panels power the lodge, while wood burning fire places/stoves in the common areas, as well as the guest rooms, take the chill off the night air. Accommodation - 24 En suite rooms, including showers, toilet, and sinks - Each room features a wood burning stove - Private verandah - Main lodge featuring dining room, bar, and reading area - African inspired meals - Tea and coffee available throughout the day - Maasai and Iraqw staff - Electronic Charging allowed between 5-8 AM, and 6-9 PM (when the generator is on) Activities - Traditional game drive - Walking safaris - Maasai Village Visit
Rooms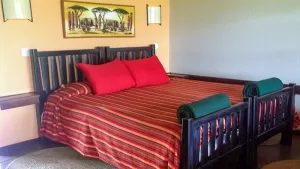 Standard Room
Each room has a compact en-suite bathroom with a hot water shower. Outside each room is a long wooden deck overlooking a stretch of high montane forest. Bright Maasai blankets add a splash of colour to the whitewashed walls.
Inquire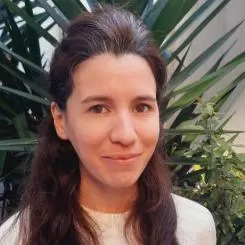 We Love to Talk Travel
Call
1.800.344.6118
or
Chat Now
Our guide and driver were very good with their knowledge and were very helpful with our questions. It was a very pleasant visit that would have been impossible to do on our own. Hotels and restaurants were fantastic. The special places we got to go to, like the kitchens, were great. Enjoyed the entire trip!
Meyer Smolen