You can't go to Cape Town and not expect to enjoy great food and wine.  We were not disappointed! On our first day of full sunshine, we were fortunate enough to be in the winelands.  We missed our only real chance to go up Table Mountain, but the nice weather in the vineyards was well worth it.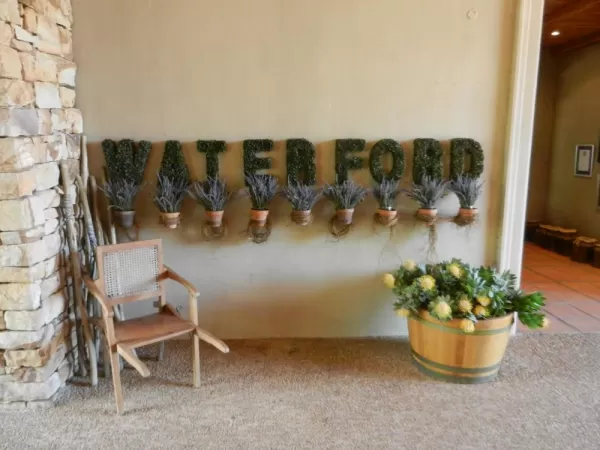 We started with a wine and chocolate pairing at Waterford before taking their tour and wine safari.  This winery has developed a tour of their property where you get to taste their different wines, in the vineyards they are grown – pretty cool!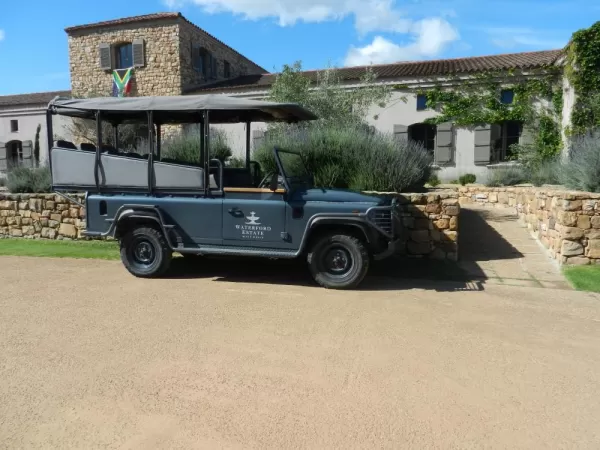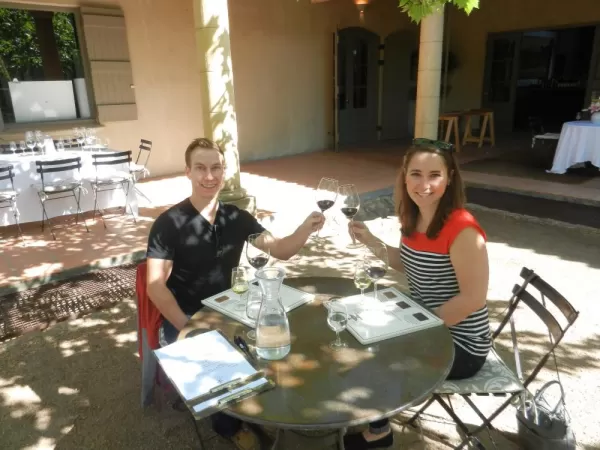 I think we most enjoyed getting to talk with our guide at Waterford, Helgrad, who was still in his graduate program at the University of Stellenbosch.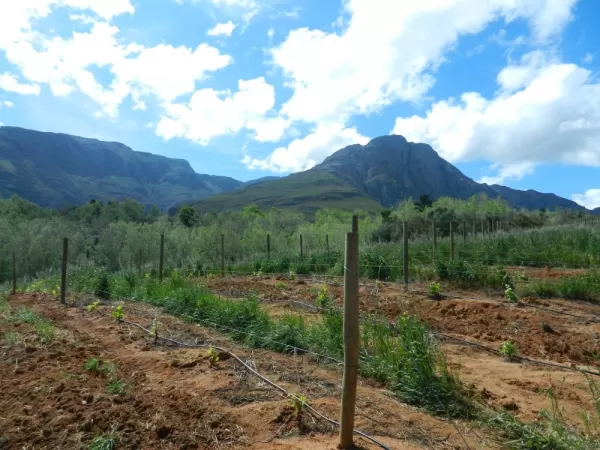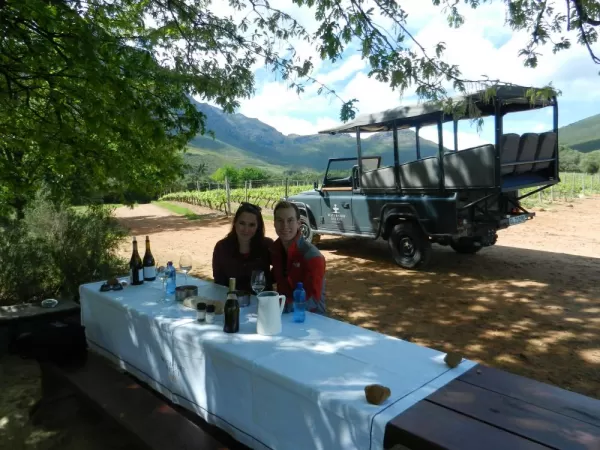 Plus, you really couldn't help but relax in such a serene place.  If we had more time, I would have really enjoyed spending a night or two in the winelands. Being so close to Cape Town, yet so different in atmosphere, really makes the winelands a great getaway without having to travel too far.
South Africans, being prideful as I mentioned before, are also very proud of a wine variety called, Pinotage.  Pintoage is a hybrid between the Pinot Noir and Hermitage. We had a lovely wine and cheese pairing at Anura, which also had my favorite Pinotage of the day.
To continue our glutinous theme, we wandered along Kloof Street before having a delicious traditional South African meal.  Filled with little bistros and bakeries, you could easily get lost sampling everything Kloof Street has to offer.  Cape Town is big melting pot of cultures and in many ways this is shown in their food.  There are a lot of unique styles and flavor combinations here, making Cape Town one of the best cities to dine in.