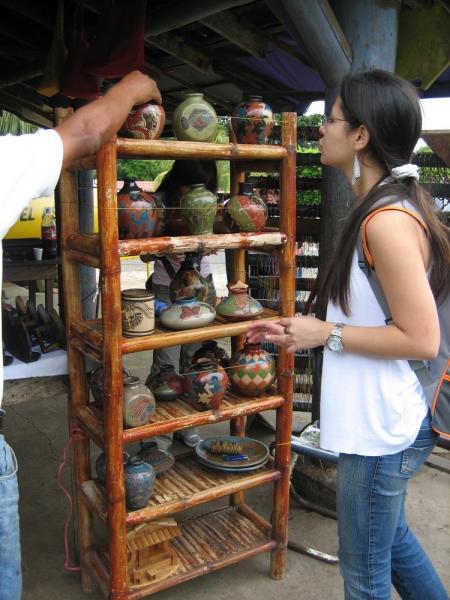 After a long year of hard work and effort, you've earned yourself a vacation. Go ahead and map out your travel plans, but be sure to set a budget. Unless you're Kim Kardashian or Kanye West, you probably can't jet-set without monetary concern, and the last thing you want is to end up broke and stressed by the end of your trip.
The good news is that traveling on a budget doesn't mean you have to settle for budget travel. By approaching your vacation with care, you can cut a few corners and reduce your expenses without forfeiting the vacation experience.
1. Cut the Cost of Airfare
Since airfare is usually a big travel expense, do everything you can to cut costs. For instance:
Contact a flight consolidator such as
Exito Travel
to find the most competitive rates
Plan to fly on Tuesday or Wednesday, when fares are usually lower
Consolidate your luggage into a single bag to avoid additional checked bag fees
Fly with airlines that have few or low fees
Ask a friend to drop you off and pick you up from the airport, or take public transportation to the airport to avoid the cost of airport parking
Check your frequent flyer miles and put the miles you have toward the purchase of a ticket
Pack snacks you can enjoy at the airport and on the flight to avoid the high cost of airport and airline food
2. Research Travel Credit Cards
Make sure you
use the right credit card
when booking your travel. Some cards offer free car rental insurance, a free checked bag, or other travel discounts. If you're a frequent traveler, consider signing up for a Southwest Airlines credit card. You may receive bonus points that can equate to two round-trip airfares. Contact the card companies before you travel to discover currency exchange fees to research the best one to use abroad.
3. Consider Driving
If you're traveling in a group to a domestic destination, driving may make more sense than flying. Add up the cost of everyone's airfare and compare it to the expense of gasoline and car mileage. If you do decide to drive, download the GasBuddy app - based on your location, the app helps you find the least expensive place to gas up.
4. Reduce the Cost of Entertainment
Once you arrive at your destination, don't be afraid to live it up, just be wary of full-price entertainment. Engage with the locals (getting a basic understanding of the native language will help when traveling overseas) and ask them for some cost-efficient entertainment options. Make friends with hotel staff as well - they're another good resource for lesser-known spots you can visit to have fun without breaking your bank account.
5. Purchase Souvenirs Wisely
Do not plan to buy souvenirs from the main tourist market. Handicrafts will be overpriced, and income won't necessarily go to benefit the artisans directly. Rather opt to find that person selling personally made goods on the side of the road or in a non-market area. In Latin America you will find artisan vendors in almost every location of a town or village. This gives you a better price, and ensures that the artisan himself receives the income.
6. Reduce Hotel Costs
Make sure the cost of your hotel is something you can afford - it can add up in a hurry especially on longer trips. You can get a list of recommended hotels within your budget by checking out a site like TripAdvisor. Or better yet, get expert advice through a qualified travel agency which can recommend accommodations based on your budget and preferences. The difference between budget and expensive can often times amount to whether or not the room has Cable TV and a terry cloth robe, amenities which many do not value while traveling.
While it's important to cut costs wherever you can, set aside a portion of your budget for tips. Waiters, bell hops, and cab drivers all rely on tips as part of their livelihood, so give them the respect they deserve. Saving on travel is important, but it shouldn't come at the expense of those who are taking care of you.
The author of this article, Terry Hall, is an avid traveler who is always looks to cut costs and find ways to travel to new places on the cheap. He enjoys writing, playing sports, cooking, and trying new activities.