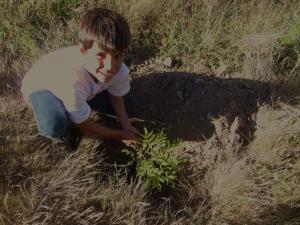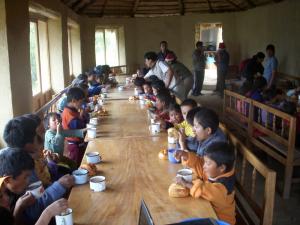 Sustainable, Responsible, Green, Eco Tourism -- I know it can be tough to get beyond these labels and into the meaning behind such abstracts. But here's a little help... Traveler, Sarah Shelton, provides some direction and does a great job highlighting the sort of questions you should ask your travel company if you are looking at going green on your next adventure.
Green Travel
Green travel, also called sustainable travel or ecotourism, focuses on vacations that minimize the impact on the local environment and culture. Good green travel companies emphasize sustainable practices over just maximizing their bottom line. This can include recycling water, offsetting carbon emissions, and positively supporting the local culture.
Why Travel Green?
With over a billion people traveling internationally each year, there is an enormous environmental impact. And it includes more than just extra water and fuel. Unregulated tours overpopulated some areas, leaving wildlife areas trashed and crowded, marred with excessive roads. Neither tourists nor the native people benefit from these spoiled habitats. The essence of sustainable travel is to create an enjoyable vacation that benefits the locals but doesn't harm the land.
Finding Green Companies
Buyer beware: just because a company claims a green standard, doesn't make it so. Doing a little bit of legwork confirms that your travel dollars really are supporting sustainable travel. Here are four essential qualities that a good green travel company will possess:
Environmental Impact: do they use small, less intrusive group sizes? Are they proactive in minimizing their carbon footprint? Do they emphasize the "Leave No Trace" principles in their trips? Companies that they partner with, like the local hotels, should also be geared toward conservation.
Cultural Impact: It is important that your travel company shows respect for the local culture, and highlights their traditions. Not only is this beneficial to the native people, but it provides a more authentic trip for you.
Economical Impact: Do they support the local economy? Hotels, tours, and transportation companies owned locally are a few of the businesses they might work with. This gives you a more genuine experience, removing the sterile feel of a worldwide chain, and keeps more money in the local economy.
Certificates or Memberships
: There are a number of organizations that promotes sustainable travel. For example, the International Ecotourism Society promotes environmental conservation throughout its worldwide network of members.
As an added bonus: Does the company support local causes? Some go above and beyond good business practices to support organizations that focus on conservation or provide needed resources to local people.
Good Green Companies:
Adventure Life- This tour company offers tours to South and Central America destinations, as well as Antarctica tours and Expedition cruises. Highlighted by National Geographic as one of
The Best Adventure Travel Companies On Earth
, they pride themselves in offering excellent expeditions while maintaining a high quality of sustainable travel.
ResponsibleTravel.com Offers one of the largest selections of ecofriendly travel, including luxury tours and safaris. Locations are available worldwide, and there are also a number of special interest trips to choose from.
WWF- The World Wildlife Fund has expanded its mission to include travel offerings. Specialized trips are available in many exotic locations, highlighting indigenous people and wildlife. As an added bonus, portions of the trips also benefit this amazing organization.
Be a green traveler
Don't just pay to support ecotourism- join in! Help make your trip ecofriendly:
Leave No Trace:
more than just a slogan, this simple message reminds us that we take nothing away but our trash and our photos.
Respect Nature: Wildlife should always be admiredat a distance. Don't disrupt them or their habitat, and never try to feed them.
Respect Locals: Be sensitive to other cultures and their differences. The standard rule is to always ask before taking their photograph. Also, if you are going to take time to travel to their area, why not take a little time to learn a little of the language and native customs?
What you practice at home: Remember all the tips you use on a daily basis? Recycle when you are able, take short showers to save on hot water, and use alternative transportation like walking and biking. While it is tempting to indulge, remember that you can still have a great experience and be responsible at the same time.
These are just a few of the things that you can do. Here are a few more tips
Green travel can offer a new way to travel. Not just a good choice, it could be the adventure of a lifetime. Experience new cultures, see amazing wildlife, or just relax on the beach. Whichever you choose, green travel is the way to go.