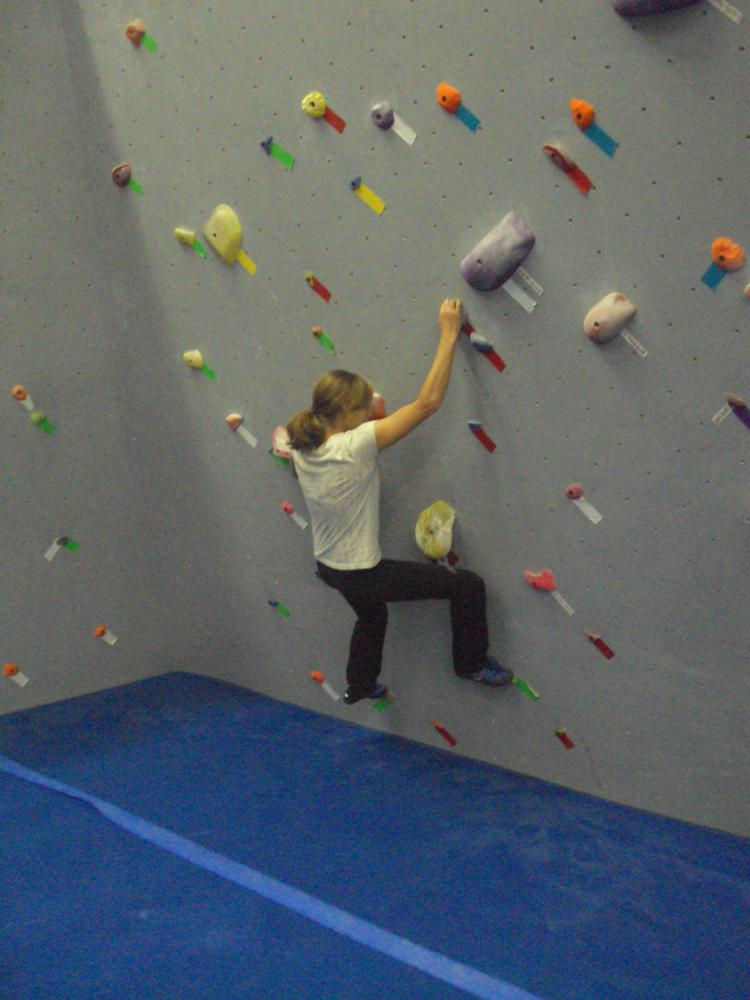 Recently, the Adventure Life crew took an evening to check out the new climbing gym in town. When we're not off on adventures in Antarctica or cruising in the Galapagos, we enjoy exploring in our own backyard. Freestone climbing was kind enough to host us for the evening as our friends and families enjoyed stretching our muscles as we head indoors for the long winter ahead.
Freestone climbing just opened their doors this season and they are quickly becoming known around Missoula. Located down the road from the newest Brewery in town and the Bitterroot Gymnastics facility, the neighborhood is drawing in Missoulians right and left. They offer classes for youth and also have a ladies night two-for-one deal on Thursdays.
Trip Planner and veteran climber, Jen Barile, helped us newbies out with our form and strategy as we scaled the walls. Several of our Adventure Lifer's kids and spouses showed up to the event as well. The
You'll have to excuse the number of backside shots. Its challenging to photograph a climbing event without them however!