Furoshiki
is a form of traditional Japanese cloth used to wrap and package things. So what better way to wrap your holiday presents sustainably? As a board member of Missoula's
Sustainable Business Council
, I jumped at the opportunity to learn this traditional art when they were offering free holiday wrapping around town. After a couple tries, I had it. They weren't the most beautiful of all the samples that our more-experienced staff had wrapped, but at least I had figured it out and had a new way to wrap my presents without all the trash on Christmas morning. And what fun it was to help wrap locally-purchased gifts for fellow community memebers!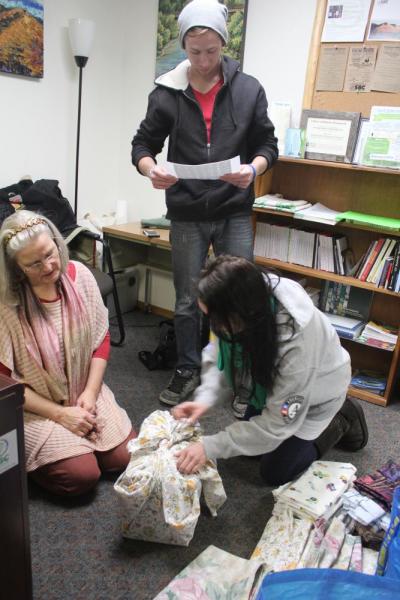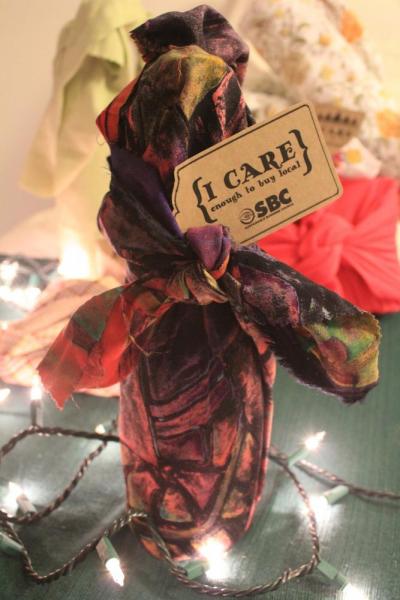 ​The Sustainable Business Council is an organization of local businesses with a similar philosophy - to advance a vibrant local economy built on sustainable practices. As a member, Adventure Life has participated in various activities to promote sustainability. From encouraging sustainable communting to creating an online database that dramatically reduced our office paper use we have been working hard to reduce our environmental impact as a company.
What is next for the Sustainable Business Council? We are working on a
new campaign
and guide to move Missoula towards zero-waste. Imagine a community where the trash isn't full each week and where the garbage trucks are hardly needed? It is possible, and we plan to help move missoula in that direction!