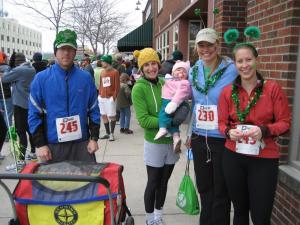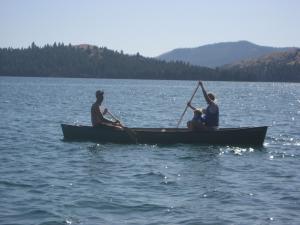 Earlier this week the
Los Angeles Times
featured a growing trend in the workplace, where employers are encouraging their staffers to get active and get outside. Titled "Employers tell workers to get a move on" writer Olga Khazan explains that employers are starting to recognize that a typical 9 to 5, stationary, indoor work schedule may not only be unproductive to a healthy lifestyle, but may also be leading to poor-productivity at work. You can
read the whole article here
. But to sum up -- exercise good.
And it sounds like companies are getting creative -- offering everything from flex-hours so staffers can take advantage of an afternoon to catch killer waves (turns out the outdoor retailer company, Patagonia's
board room
is an actual room where staffers store their surf boards) to Treadmill-desks. Great feature – definitely encouraging. And while we've yet to find the space for the Treadmill desks, I'm proud to boast Adventure Life has a lengthy check-list of our own policies designed to keep an extra stride in our step. Weekly yoga sessions (instructor and studio-space included); subsidized gym memberships; monthly rewards for
sustainable forms of commuting
; company outings that involve ropes-course, rafting, camping; flex-hours for marathon training or afternoon skiing/rafting/swimming/kayaking outings -- and a shower to clean up in before heading back to the desk? You got it.
Our policies and the ongoing pursuits to best balance & life have captured the attention of
Outside Magazine
on more than one occasion -- landing us one of their "
Best Places to Work
" in 2009 and 2010.
I think it is important to note that the nature of our business has made healthy-living programs easy to execute – an adventure travel company certainly attracts staff who have an interest in outdoors and an active lifestyle (not to mention, "adventure travel" is part of the job description). And our location also works to our benefit (Missoula is a Mecca for outdoor enthusiasts). The culture of our business already reflects the general culture of our staff – so implementing exercise and healthy-living programs into our daily-policies was second nature. But I think that we've found the unique ability to not only encourage this type of lifestyle, but also to make it possible and available.
New in the works is an office garden on the property. The garden will produce my two favorite kinds of food: healthy and cheap. Not to mention those 15 minutes tending the garden in the sun can do wonders for your vitamin D cravings.