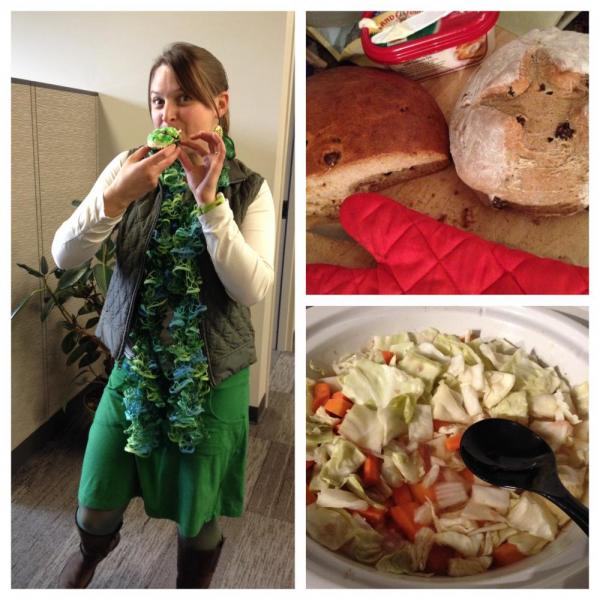 Corned beef, cabbage, potatoes, Irish soda bread, and Irish car bomb cupcakes could only mean one thing. St. Patrick's Day was upon us!
The Adventure Life office loves any reason to celebrate, and our constant festivities prove it. What better way to break up the work day than sharing a meal and having some fun? Everyday I realize how fortunate it is that I truly enjoy my co-workers. And that my co-workers are great cooks....
Check out
these interesting facts
about St. Patrick's Day. Did you know that Saint Patrick was actually not Irish, but was born in Britain?!