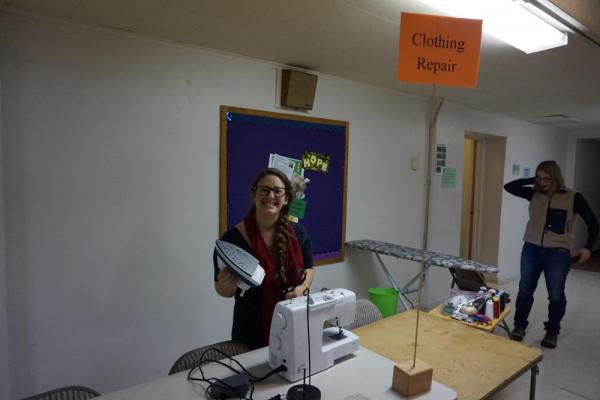 Project Homeless Connect (PHC) is one of my most favorite events in Missoula. It is literally a one stop shop for Missoula's homeless community to take advantage of more free services than I could even imagine: haricuts, legal services, identification printing, counseling, pet services, clothing donations, foods and snacks, HIV testing, sewing and mending services, personal hygiene kits, employment assistance, eye and dental care, and so much more! Not only does this event bring great services to the people who need it most, but it also brings the Missoula community together in an effort to support our environment as a whole.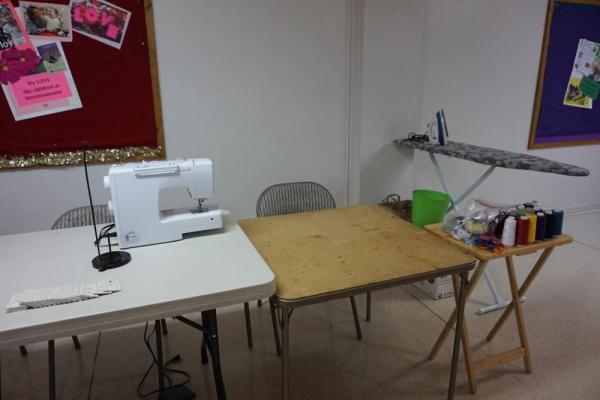 This will be my second year running the Sewing and Mending services at PHC and I am beyond excited. To someone that is homeless, their backpack, pants, jacket, sleeping bag are everything. That is their home. One of the biggest struggles with this service is that that person must be trusting and willing to give up their garment for a few minutes so you can help fix a zipper or replace a button. Earning this trust can be tricky. Last year, I found that showing what steps I will take to fix their material and what type of yarn I would be using was the best way to earn that trust. Many items needing the most mending are usually backpacks or heavy coats – these are also the most challenging to mend.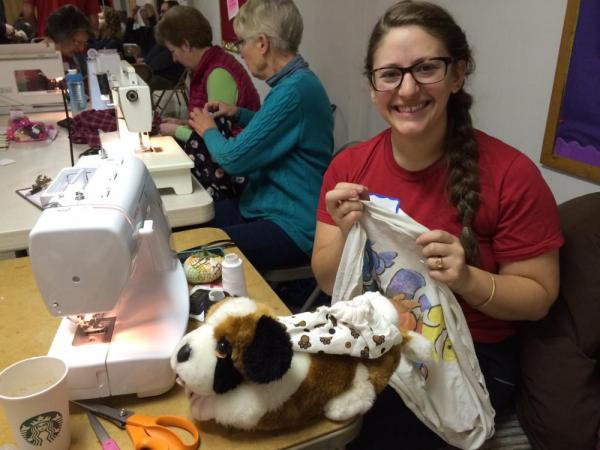 This year, I plan on getting a bit more creative by bringing taekwondo belts to replace straps on bags and backpacks, extra fabric scraps to help repair larger holes, and donated sewing kits to pass out to clients. Did you know that hotel have tiny mending kits to give away to guests? Many are also generous enough to donate to a great cause.