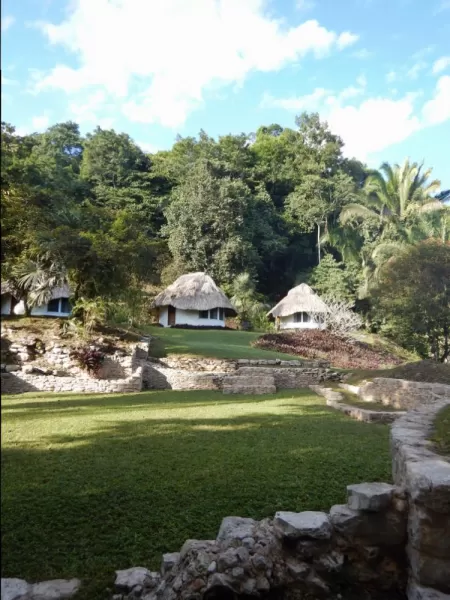 Pook's Hill Lodge, is the place we stayed at for the Jungle portion of our trip. I can't say enough about Pook's Hill. This place is amazing. Pook's is located in the a jungle reserve and is what I would consider an eco-lodge. They run on solar power and a generator that goes on for a few hours each night to recharge everything. We were greeted by the managers when we arrived and we did a small orientation as to how things were run. I loved everything about this place, there are no TVs and there is WiFi but it is limited, like don't bother limited, which I was totally ok with. Showers were in the evening because every morning they burn nuts to heat up the water tank and it takes all day to heat up the water, we had water all the time in our room but it just may not be hot. They get their water from the fresh water spring. They have an open bar where you can make your own drinks and run your own tab on the honor system, which I thought was so cool, you just don't see the honor system anymore.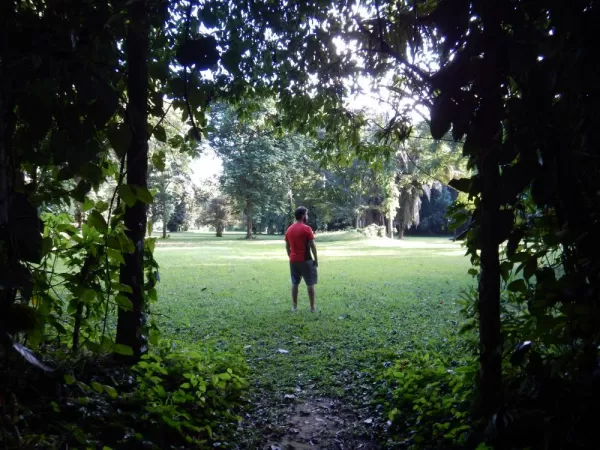 There were trails you could walk at anytime and you are guaranteed to see some type of bird, reptile, animal, etc. There is no pool but a swimming hole in the river not too far from the main lodge. Their rooms were made of thatched roofs, it was an open room with screened in windows and a bathroom. It wasn't uncommon to see something crawling in the room, little geckos, insects, frogs, etc. (One night we found a trantula in the room....it had to go before we could go to sleep. Make sure you shake everything before you use it, you never know what you may find).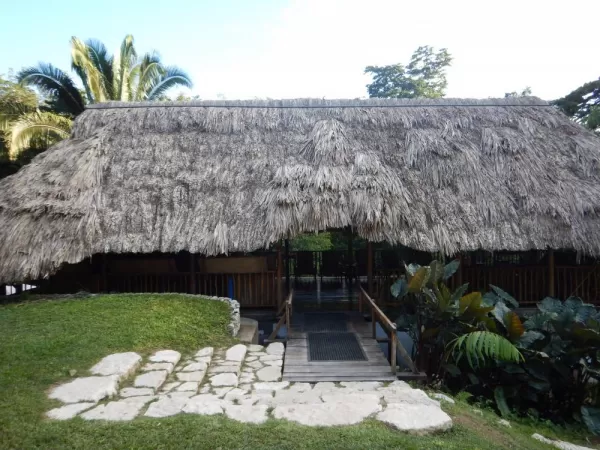 Every night at six, everyone got together in the main lodge for chips and dip before dinner, which was served at 7pm. This time was spent getting to know everyone else at the lodge, admiring the humming birds fighting over the sugar water, and enjoying the sights and sounds of the jungle while sipping on a drink. We shared our stories about the tour each person did that day, or got excited about the one the next day. At 7pm, we would head down stairs into the family dinning area where we would be presented with the night's dinner, and we all get to dig in. There was always lots of food, and believe me, the activities of the day will make you hungry. We would all sit together and talk and enjoy the food. Not once did I find something I didn't like, the food was a tastey family style, original to Belize. After dessert, we would head back upstairs and make our drinks, and sit together. I have never felt more relaxed and at peace in this beautiful place. The staff were always friendly, outgoing and full of information. They would make sure we were aware of what time we needed to be ready to head out the next day for our tour and what time breakfast will be served for us. Each night there was the option of going on a night walk, where you would walk the grounds to see various animals and insects.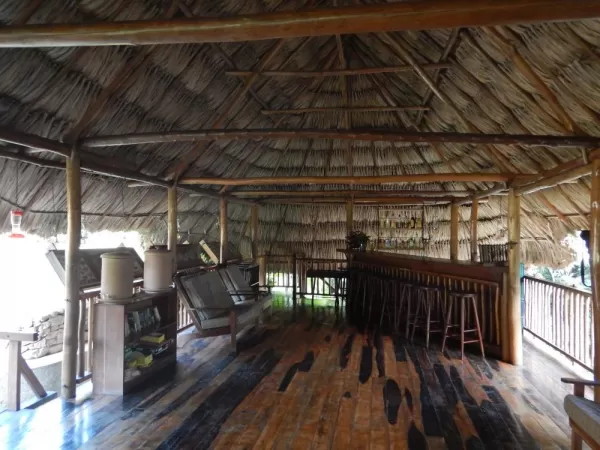 Darren got to hold a tarantula, and we saw all kinds of snakes, insects and frogs. The weather was hit and miss, but the rain was always so warm and sounded amazing on the roofs of the thatched buildings. Darren and I couldn't get over the sense of Community and openess of this place. I would highly recommend staying at this lodge. We miss it so much already, and even when we left and continued on to Ambergris Caye (tourist central) we still thought about our time in Pook's Hill and how peacful and quiet it was there. Clocks were not around and we found ourselves going to bed shortly after nightfall and waking with the morning sun...or rain. They also have a band of Howler Monkey's in the area, and they make their way around, sometime you can see them right outside the main lodge in the trees. One night I woke up and heard them, I had never heard mokey's like this before, I always hear the Ooohh ooohh ahh ahh sound when it comes to mokey's, their stereotype sound. These mokeys sounded so haunting in the distance, they had such a unique sound to them and it was kind of eerily peaceful hearing them in the jungle with all the crickets and insect sounds.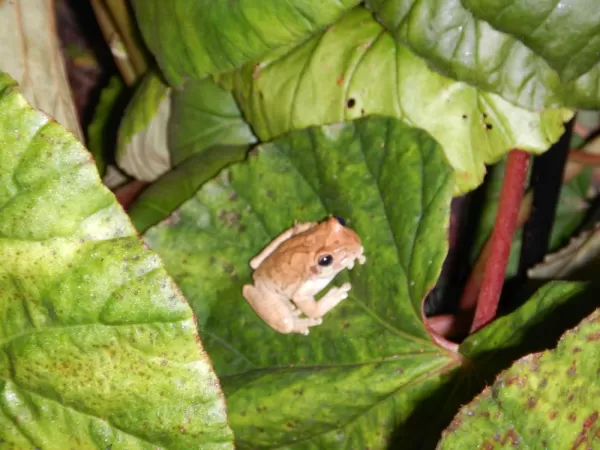 As well, Pook's Hill Lodge is built around historical Mayan Ruins. We got to go an explore some of the left over remnants of the history that had taken place in this area. Some artifacts were found, though they have since been removed, and the staff were able to share all kinds of information about what people think was happening in this area.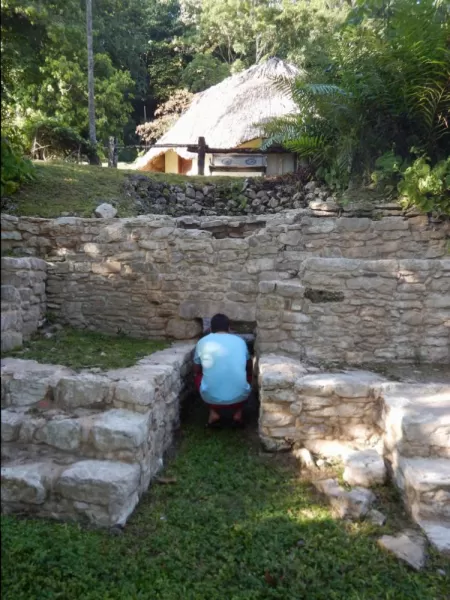 If you are looking for a unqiue and natural, earthy and jungle experience, Pook's Hill Lodge is a five star place in my opinon. You will find so much peace and relaxation in this place. The nature, the jungle, the people, you won't have this anywhere else. This place was truely the highlight of our trip and I don't think this post truely expresses how amazing it was to be there.