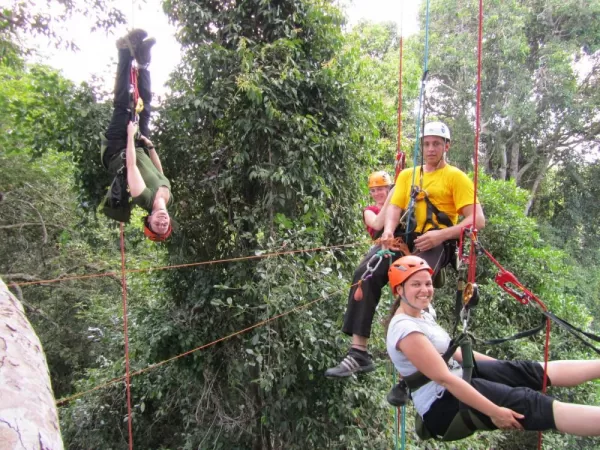 The trip started off a bit rocky. We landed in Manaus, Brazil on September 29th -- or rather, I should say I, my friend Robyn, and my luggage landed. Robyn's luggage was still sitting in the Miami airport. They airport staff assured us her luggage would make it on the same flight the next day and would be delivered to our hotel, so off we went.
Before we left the airport, we used the ATM to withdraw some Brazilian money. Robyn couldn't get her card to work, then realized she'd forgotten to call her bank in advance to notify them that she'd be traveling out of the country and so her card was blocked. Oops. (She called them from the hotel to unblock it.) Then when we got to the hotel, I pulled out my sandals, my favorite Fit Flops that are so comfortable and don't give me blisters (and that were the only sandals I brought on the trip), to discover that they'd broken in mid-flight: the strap that goes between the toe had broken apart from the strap that goes across the foot. So off we went to the hotel shops to buy some new sandals. I found a pair that were kind of cute and wore them back to the room.
By the time I got there, it felt like I'd gotten dirt lodged in between my foot and sandal 'cause it felt grainy. So I took the sandal off and discovered that the silver finish on the sole of the sandal had rubbed off onto the bottom of my foot (and wouldn't come off despite much scrubbing). Not wanting to go through the rest of the trip looking like I had the Tin Man's foot, I turned back to my broken Fit Flop. 'I can bring it back to life!' I thought to myself. So I pulled out my travel sewing kit, threaded the needle, and started pushing it through the hard leather, sewing the two straps back together. Success!