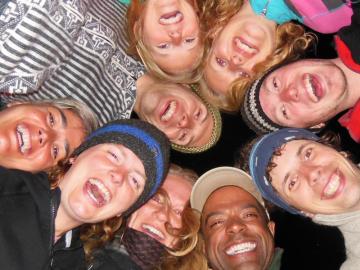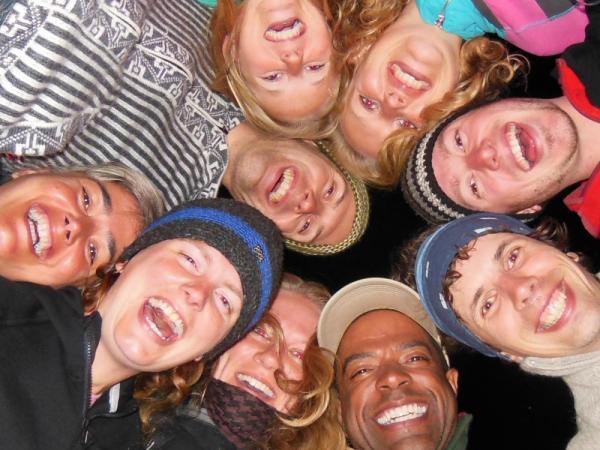 Antarctica Cruise: The Drake Passage
Weather: Sunny. 30 degrees F
After a better-than-average Drake Passage we were quickly approaching Antarctica and hoped to see the South Shetland Islands in the late afternoon. The weather had improved, there was hardly any wind and the sun was shining. Just before the scheduled penguin lecture by Christian 2 humpback whales showed up near the ship and I stopped to watch them frolicking and showing their fins. The rest of the morning was dedicated to vacuuming our gear to avoid introducing non-native plants and animals into Antarctica.
Vacuuming continued after lunch. In the late afternoon Delphine gave us an introduction to the IAATO-guidelines, a set of rules on how to behave in Antarctica. They are designed to protect the unique and sensitive environment and ensure that our landings were safe and responsible.
Just before dinner we passed between the Aitcho Islands through the English Channel, a narrow strait in the South Shetland Islands framed by bizarre volcanic formations.
The day concluded with an extended Christmas dinner prepared by our chefs from Austria and India. Happy Christmas everyone! What an amazing place to spend Christmas Day, watching Humpback Whales as we arrive in Antarctica's South Shetland Islands!