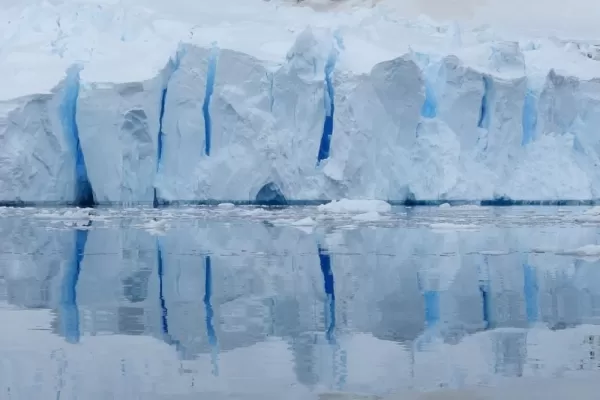 Antarctica Cruise: Drake Passage Again
Weather: Calm, overcast. 36 degrees F
. . . Another pleasant day aboard the M/V Ortelius. Due to the mild winds the large albatrosses remained shy, but a large number of tubenoses, including Light-mantled, Black-browed and Grey-headed albatrosses; Giant, Cape and Storm petrels followed the vessel all day. The presence of hundreds of birds - most of them cape petrels - was unequivocal proof of the abundance of food around the Antarctic Convergence. There were blows on the horizon during all morning, but the whales were not easy to identify, most falling into the ''unidentified'' category, but finally around midday a few could see some Fin, Humpback and Minke whales at close range, opportunities used to learn about diving behavior and immersion patterns, essential for cetacean identification.
Lectures on Geology, Antarctic Oasis and on the life of polar explorer E. Shackleton were offered by the staff specialists during the afternoon.
Making good speed, the Captain set course to Cape Horn with hopes that the Chilean authorities would allow MV Ortelius to make an approach tomorrow at noon. At recap in the bar, Delphine offered a review of the different seals species we encountered during the voyage and also played some underwater sound recordings of Weddell seals. Axel showed pictures from the past showing both the whaling activities like the British exploration times in the volcano. By dinner time MV Ortelius continued her course towards Cape Horn, rolling softly over gentle waves. After dinner our Sunday movie in the lecture room was ''Encounters at the end of the world''.