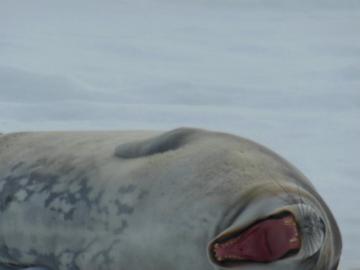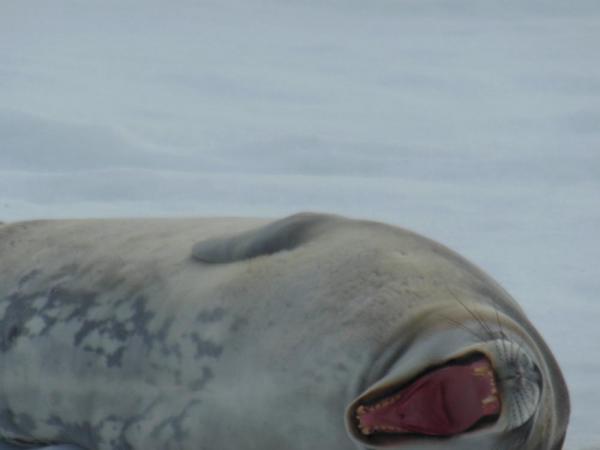 Antarctica Cruise: Drake Passage
Weather: Overcast. 39 degrees F
It was Christmas Eve and my adventure South was truly underway now. The conditions were not so rough that the ship could not make good progress, but never the less there was a small swell which gave the ship a nasty cork screw motion that caught some of us out. Those who were not laid up in bed due to sea sicknesses were able to attend an interesting program of lectures. Christian spoke about Seabirds, Axel about Whales and James about Glaciation and Icebergs. During the day, our ship was surrounded by many seabirds, mostly Southern giant petrels and Cape petrels. Also some of the big Albatrosses were spotted as well, during the day.
Another highlight of this day at sea was the handout of the Wellington boots. These essential items mean our feet will be nice and dry once we reach Antarctica. As the day wore on the swell became less and less until it was quiet calm in the evening, in time for the recap. In the recap Delphine talked about the bio security measures we need to undertake before landing in Antarctica in order not to introduce any aliens (plants seeds); Franz spoke about longitude and latitude while James gave a physical oceanographic explanation for the Antarctic Convergence, which was crossed later that evening after dinner. At midnight it was Christmas Day and we were now in the cold waters of Antarctica, what a Christmas present!
I slept well, but when I awoke in the middle of the night I realized why the bed sheets were made of a textured material: it was to keep me from sliding out of the bed when the ship pitched and rolled its way across the Drakes Passage!
All night the boat shuddered as waves slammed the reinforced hull and the wind blew. Imagine my surprise when the morning announcement stated that our luck had held, and that instead of experiencing the Drakes' Shake, we were on the Drakes' Lake. My vestibular system didn't believe any of it. However, it takes two days of full of sailing to reach the Antarctic Archipelago, so for those who weren't out on deck soaking up the wind and fresh air, or watching the waves from the comfort of the observation lounge, there were lectures on natural history (i.e., glaciers, penguins, whales).