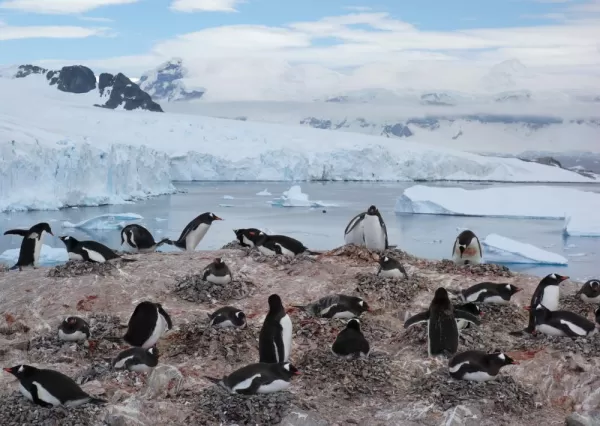 Antarctica Cruise: Drake Passage / Beagle Channel.
Weather: Calm, overcast. 37 degrees F
Today I once again woke up to calm conditions. We have been very lucky with a smooth Drake on the way over and now a smooth Drake on our return. Already as breakfast is announced, the South American continent was coming into view.
The day's program began with the Wellington Boot return party, half way interrupted by our closest approach to Cape Horn at about 9:30 am. The light on the Horn was very nice and we approached unusually close, perhaps the Chilean authorities were in a better mood than usual considering today is New Year's Eve?!
Once the ship had made its turn the lecture program continued with Christian's presentation on the early discoveries of penguins by the first naturalists, and Saskia later on explaining how animals like plants have developed amazing adaptations to survive the cold.
After our last lunch aboard the Ortelius, the afternoon was spent doing the account settlements. Later on, Delphine gave us a slide show about the other voyages Oceanwide Expeditions has to offer. A lot of temptation between the Polar bears in the High arctic and the myriad of King Penguins in South Georgia!
By late afternoon we were already at anchor in the Beagle Channel. It was soon time for Captain's farewell cocktails and a superb New Year's Eve dinner. Before midnight the New Year's Eve official party started both in the bar and on the outside deck behind the bridge for some bubbly and cheers at midnight. Some of us kept on partying much later in the early hours of the morning. . .love my new friends: Colin, CarlHeinz, the three Davids, Susan, Debroah, Heidi, etc. Hoping you ALL continue to explore this earth as authentically and adventurously as we did on this Antarctica Expedition!!!!!