I have never ever blogged, and I think I've typed this in 3 times now. Clearly I am doing something wrong!

although the post it titled day 1, I didn't have time to write this until day 4.

Day 1 started with a 5 am flight departing Boston Ina day that would be -28 with wind chill. A great day to head to Belize!
On arriving in Belize City, while my husband waited in the customs line, I slipped into the restroom to change from jeans and a long sleeve shirt into shorts and a tank top. Let vacation begin! Our driver picked us up and started our journey with a stop at the Belize zoo. What a fantastic time we had, and it felt great to stretch our legs. We loved how the zoo was set up, and although I was unable to see all the animals, I was fine with that. I would prefer that to them being in a glass cage with nowhere to hide. Plus, it was fun to try to spot them in their natural setting camouflaged.

then on to Chaa Creek where we were treated like royalty. Cold juice and cool towels awaits us at th reception desk. Someone else made sure our bags made it to our room. We were really on vacation! We enjoyed a much anticipated cold beer in the bar and began to plan our stay. First order of business, sign up for a tour or two. Even though it was a long day, we signed up for the creatures of the night tour after dinner, and the ATM cave tour the following day.

eventhough we didn't see a ton of creatures that night, I loved the tour. A little creeped out by the number of spiders we saw, but hey, we're in the jungle!
Want to Go?
country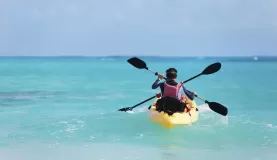 8 Day Tour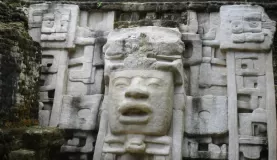 8 Day Tour