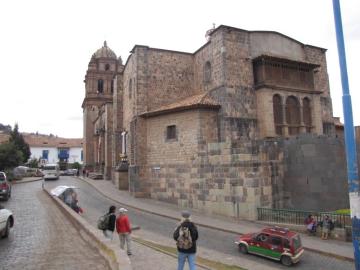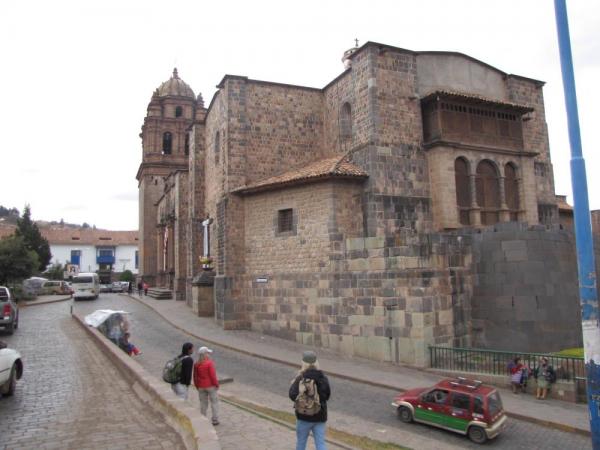 ''Good Morning,'' Marcelino said as he delivered our tent side coca leaf tea. It didn't take long for us to develop this new habit! Then it was only ten minutes later that he returned with a basin of hot water for each of us. Our faces were in awe!! At 14,000 feet this kind gesture spells luxury. We quickly learned Augusto would have been up at 5 am preparing everything to make our morning perfect. If you haven't smelled fresh bread at 14,000 in the morning, call Adventure Life!!! Oh, then to have it served. I did mention the coca leaf tea? The food on the entire trip was healthy and delicious. Maybe we had the quinoa with apples that morning or maybe it was scrambled eggs with bacon. I should have kept a journal!
The ethereal mist and 20,000 foot surrounding peaks gave us a surrealistic feeling. We were still walking up the mountain and trekking to Apu Buena Negra Pass. This is the party we came to. The terrain was rolling and just as we realized the llamas and horses had caught up with us the top of the hill emerged. I stated singing ''If I were a rich man,'' and I knew that I was. Maybe Jill was the happiest that we had arrived, but Melissa and I were close behind. Juan was smiling at our joviality. This would be picture time big time!
Before long a few stray clouds had begin to hover, and it was much to cold to rain. Since the men had passed us and lunch was close at hand they decided to set up two tents. Wise decisions are always appreciated and while Aurelio prepared a wonderful lunch we sat in the other tent while the quarter inch hail stones covered the ground. Fortunately the men had taken the gear off of the llamas. The llamas decided to return home a little early! The horses probably didn't even mind the extra weight. We laughed!
The weather passed and we continued up to the pass at Apu Buena Negra. At the top, Juan pointed to the summit of Apu Buena Negra and Melissa, and I bolted to bag the peak. While it was a short jaunt from where we were, it looked like Everest from the other side!
The trail descended at a steep pitch although the rain was an aid to our footing. Our trekking poles were a blessing. We were getting tired. A little way above camp Juan pointed to a crumbling wall in the distance. It was Intiwatana Temple. A shrine devoted to the incredibly beautiful snow covered Mt. Veronica. We had to go. New energy formed along with new wind and off we ventured to have the experience of standing there. It was glorious. What a classically beautiful mountain. We were standing in the Inca temple devoted to its beauty.
Our campsite at the Cachiccata community area was surrounded by Inca ruins. We were coming full circle to Ollantaytombo and would arrive in the late morning. We passed discarded stones already partially shaped to be used at the town site. There were the skeletons hanging in a small cave that had been mummified and then robbed. There were structures like mausoleums that had been opened many years ago. It was all there: the presence of the Inca civilization.
We decided the Cachiccata camp would be the perfect place to distribute propinas (tips) to our devoted porters, arriero, and llama herders as we would bid adieu when we crossed the Urubamba. We had shared a special time together and learned to appreciate their world. We even learned a little bit about their families. It was exciting to pass close to Antonio's farm and patted each of his horses by name. We were happy to have Juan and chef Augusto continue with us.