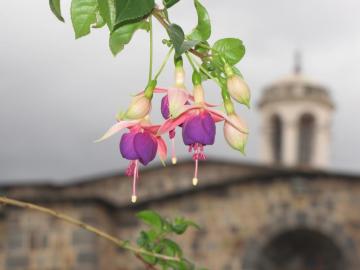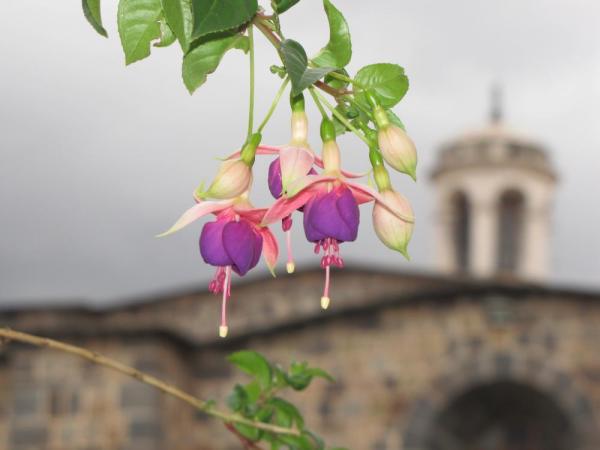 The second trek on Salkantay would take us to the pass just above 15,000 feet. It required a five hour car shuttle through beautiful mountain scenery then up through the lofty town of Mollepata at about 3000 meters. We would pass through the town and continue to the end of the road at Soray Pampa 12,700 ft. Juan thought if we could hike two hours before camping, we would have the pass to ourselves.
I forgot to mention that on the Cachiccata Trek there were no other trekkers. It was amazing.
As our new arrieros, Francisco and Jesus, loaded the horses, the overcast skies parted and delivered an incredible view of Mt. Salkantay. I took as many pictures as possible realizing that traveling during this later season, the rain could settle in at any time. We were sheltered as the rain really started to pour. About thirty minutes later we donned our ponchos and rain gear and started out for Salkentay Pampa, 12,700 ft. The rain subsided and our walk was beautiful. In no time we had our tents up and Augusto was fixing a wonderful dinner.