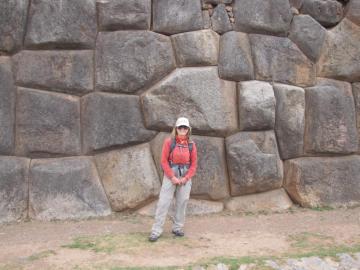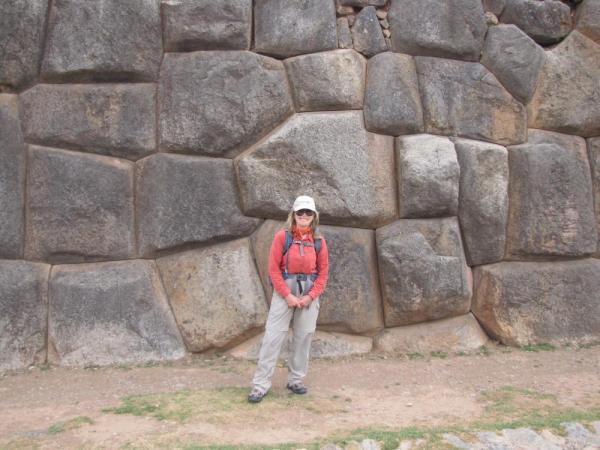 The hike up Huyana Picchu and extra morning at the city was very special. We returned to Aguas Calientes after another hair raising bus ride. We were in the last seat of the bus. Yes, we squeezed cheek a few times over the 2000 foot cliff areas, but our bus driver knew the road.
The Peru Rail Station bustles with languages and accents that amaze. That day was no exception, and we hauled our bags and backpacks like normal visitors today. We missed the luxury of helpers but most of all the wonderful smiles and personalities with whom we had shared our dream. Oh, we knew they were working and we had been playing but our bond was dignity and friendship. We had schlepped a bag or two and helped put up a tent in the wind. We did keep out of the kitchen! We had been the hitch hikers together and the musicians of the orchestra.
Alone again in Cusco we felt like we were a part of something new. We had set goals and accomplished even more on un viaje de Peru. It was the people and the mountains who made the trip. Kudos to Adventure Life as for us they have raised the bar again.
You can betcha we will trek next year with AL in Peru in the Cordillera Blanca.