After spending our last evening looking out over the Zambezi River, we woke ready to head to Botswana. The logistics of getting to our lodge in Botswana included van, boat, and plane. I was a bit nervous about everything connecting smoothly, but it all worked out! We spent a two hours driving to the Chobe River, where we were met by a small boat to take us to Botswana. The boat driver pointed out that as we were crossing the river we were looking at Zambia, Botswana and Namibia. Pretty cool!
After a quick ride from the "dock" we found ourselves at a very small airport. This was our first bush plane experience. A man who looked to be about twenty hopped in the front and prepped us for flight. As the tiny plane flew down the runway, we were soon soaring in African sky headed to our first camp - Savuti Safari Lodge.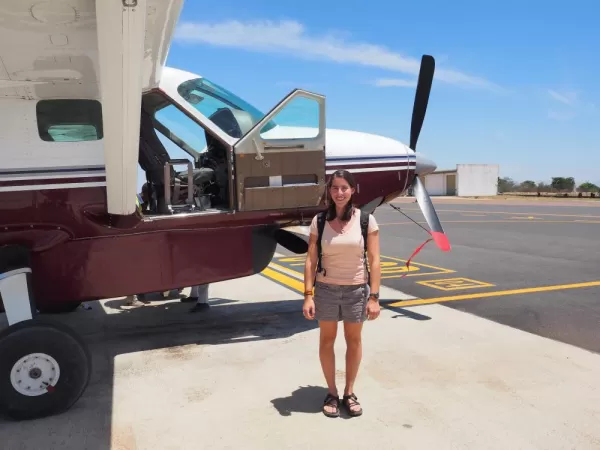 We arrived, hot and sweaty, and were greeted with cold washcloths and cool drinks. The management briefed us on our next couple of days and showed us our beautiful room. Right outside the tent door were elephants. Probably 50. Our camp was located right next to the Savuti Channel. This channel fluctuates in water levels without reason and unpredictably. When there is water in it, animals are attracted to the area. Luckily, there was water in the channel during our stay. For the next two days we explored Chobe with an incredible guide and wonderful people!